Twin Apple – Miss Sunbeam – Bossa pop 60's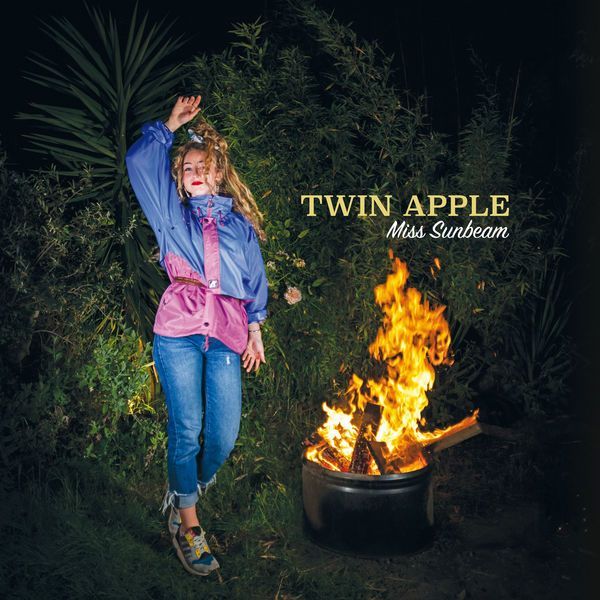 Chaud, délicat, subtil, et résolument pop. Voilà comment on pourrait qualifier Miss Sunbeam, le nouvel album de Twin Apple.
En grattant un peu, tout ça n'est que peu surprenant pour un groupe de Toulon signé sur l'excellent label
Toolong Records
. Et donc oui, à Toulon, il fait beau et chaud, et on aime la pop, surtout celle qui affiche fièrement ses géniteurs incarnés par les
Kinks
, les
Small Faces
, ou encore un quatuor de Liverpool qui a fait un peu parler de lui !
Miss Sunbeam affiche fièrement sa fluidité pop, cette facilité où les morceaux semblent tellement évidents (Miss Sunbeam, The Bench), entre-coupés par des inspirations bossa nova qui sentent bon le sable chaud de Rio (Staring At My Hand, Laughters and Cocktails, Barely Skimmed) ou la chaleur de Mexico (Daydreaming).


Pour autant, Twin Apple s'aventure un peu plus loin avec des titres plus profonds, où la basse se fait plus lourde (I Look At The Sky), où les morceaux semblent moins festifs (Sweet Lilly). Mention spéciale à You Know I'm Dead, avec son groove qui rappelle Blur et même Gorillaz (si si, on entend presque Clint Eastwood).
Un feel-good album résolument bien fait qui aura droit de cité sur nos platines dès lors que le soleil apparaîtra.
Quelle bière boire en écoutant Miss Sunbeam ?
Vous l'aurez deviné, cet album appelle le soleil, et les saveurs qui vont avec. Choisir une bière de la Brasserie de La Rade à Toulon ? Trop facile. J'aurais bien choisi une bonne NEIPA, ces bières très aromatiques et très houblonnées (donc amères) à l'aspect de jus de mangue. Mais non, la forte amertume n'irait pas forcément. Alors qu'une bonne IPA pas trop amère et bien aromatique… Et voilà donc la Fancy Bubbles, dont le nom va très bien avec Twin Apple. On reste sur la méditerranée, du côté de Barcelone avec la brasserie Espiga. On aura bien le fruit au nez comme en bouche (pêche, mangue), avec toutefois, un côté pas si désaltérant par son côté un peu sèche. Mais pas assez pour gâcher le plaisir.