The History of Apple Pie – Out of View
On attendait ce groupe anglais de pied ferme avec leur premier album en ce début d'année 2013, dans la lignée du shoegaze d'outre-manche lorgnant sur des gros groupes à guitares américains. Du gros son qui déménage, très plaisant mais qui laisse finalement partiellement sur sa faim. On va reprendre une part de tarte pour tenter de se sustenter.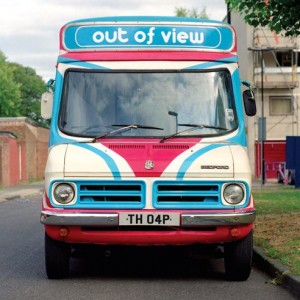 Découvert fin 2012 avec le morceau Mallory, on aurait pu croire que le titre sortait tout droit de l'album de Exlovers ou des Pains of Being Pure At Heart avec la chanteuse de Lush ! Des références très encourageantes qui nous avaient déjà laisser penser que The History of Apple Pie serait le coup de coeur de 2013. L'album vient de pointer le bout de son camion, et c'est finalement un résultat en demi-teinte. Si certains titres tiennent toute leur promesse shoegaze indie pop (Tug, Mallory,You're So Cool), d'autres parviennent à faire le lien entre Garbage et My Bloody Valentine (Before You Reach The End), et on ne s'en plaindra pas. Là où le bas blesse, c'est quand le groupe cède à la facilité, tant sur le plan des compositions que de la production : si The Warrior passe encore avec sa production à la Transister et son Look Who's Perfect Now,  I Want More ou See You rappellent plutôt les teenage bands de rock californien assez moyens, créant la pointe de déception de cet album plaisant mais trop inégal pour faire figure de réel coup de coeur.