The Felt Tips, twee pop from Glasgow (évidemment)
Alors que Belle & Sebastian viennent d'annoncer leur venue à Rock en Seine 2013 et que Camera Obscura annonce un album à paraître sous peu, nous voilà dans la parfaite mouvance pour vous présenter The Felt Tips, un groupe dont il ne faut pas longtemps pour comprendre qu'il vient de Glasgow, avec pourtant un guitariste espagnol, le tout signé sur un label allemand !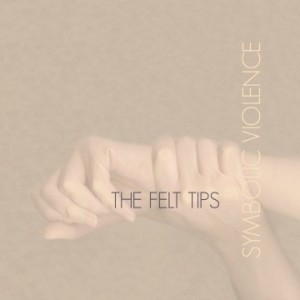 Si l'association à la twee-pop écossaise est évidente en quelques notes, les débuts de The Felt Tips sont plutôt à chercher du côté de l'Espagne ! Le lascar s'appelle Miguel Navarro et quitte son Espagne natale pour rejoindre Glasgow où il répond à une annonce vieille d'un an et demi postée par un certain Andrew Paterson qui avait lui-même laissé tout espoir de monter un groupe. D'abord réticent, Andrew Paterson se laisse finalement tenter devant tant d'insistance de Miguel Navarro avec qui il partage le même amour des groupes de pop indé (les deux sont fans des Gorky's Zygotic Mynci !). Andrew rappelle son pote d'enfance à la basse et ils recrutent un batteur.
Le groupe tourne dans la région de Glasgow et sort 3 singles sur les labels Cloudberry et Weepop. Leur premier album Living And Growing sort finalement chez Plastilina Records et leur permettra de tourner hors d'Ecosse. Peu connu, le groupe voit son morceau Dear Morrissey se relayer timidement sur les blogs spécialisés. Cette fois-ci, leur nouvel album débute non pas sur Morrissey mais sur Iron Lady (faut-il y voir un clin d'oeil ?). Musicalement, on pense évidemment à Belle And Sebastian (les cuivres en moins) avec la même naïveté dans la voix, à Camera Obscura (c'est d'ailleurs Geoff Allan, producteur de ces derniers qui a produit cet album), aux Cosmic Rough Riders ou aux gallois de Gorky's Zygotic Mynci. L'album est sorti sur l'excellent label berlinois Firestation Records  C'est frais et naïf, c'est ce qu'il nous faut en ce printemps morose, gris et froid !