Jaromil Sabor – Second Science – Twee pop DIY évidente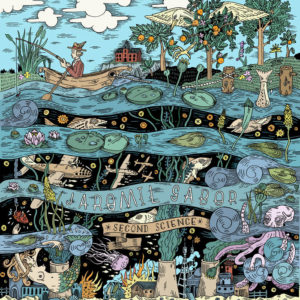 Derrière l'amusant pseudonyme Jaromil Sabor se cache un bordelais qui a tout compris à la pop franche et directe. La bouffée d'air frais du printemps.
En général, quand Howlin' Banana me contacte pour me parler d'une sortie, je suis rarement déçu. J'attends le bon rock garage qui va bien, le rock crado, bien foutu et addictif des petits concerts dans des caves où ça sent autant la bière que la sueur. Sauf que cette fois, c'est en partenariat avec Casbah Records que Howlin' Banana sort le nouvel album de Jaromil Sabor, un bordelais qui aime les belles mélodies pop à bricoler chez lui.
Ici, on est en effet dans le côté pop de la force, celui de la twee-pop, de la cassette C86, et tous ces petits groupes quasi inconnus mais qui ont fédéré une petite communauté experte en pop. Le Label Sarah Records, The Field Mice, les Vaselines parfois, tout ça tout ça. Chez Jaromil Sabor, la guitare acoustique est omniprésente, couplée à des jolies guitares mélodiques qui naviguent entre les groupes cités précédemment et Belle & Sebastian. C'est super fluide, on sent le sens de la pop song évidente (Sun Slaves, Dusty Star), joliment bricolée (ce n'est pas péjoratif). Jaromil Sabor s'aventure aussi dans des compositions (et production) plus complexe (Hot Lizard), plus garage (Sabordage) ou noisy avec cuivres rappelant les Boo Radleys (Plague of Waldo). L'album pop DIY le plus plaisant du printemps.
Quelle bière en écoutant Second Science de Jaromil Sabor ?
De toute évidence, on cherche la fraîcheur, l'évidence et une bière qui ne tabasse pas. Une session IPA par exemple. Voici donc la Citra Bale Ale de la brasserie danoise Dry & Bitter Brewing Company. On a de super arômes de pamplemousse au nez, avec une amertume qui avance doucement, le tout sur une bière à 4,6°. Pas mal, non ?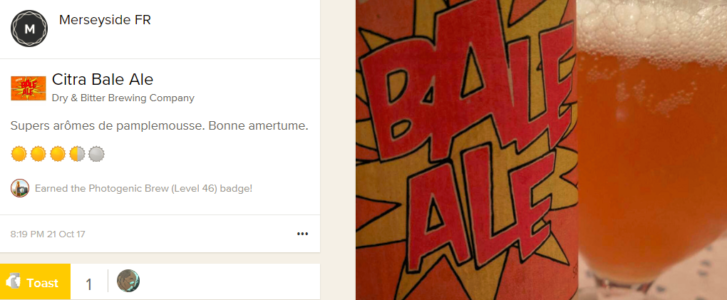 A consommer avec modération.