The Crumble Factory – Synthèse indie pop
The Crumble Factory est un quatuor français signé sur un tout nouveau label au nom évocateur : Pop Sisters Records. Le groupe est une synthèse parfaite de pop de ces 20 dernières années, de Blur aux Pixies. La bonne surprise pop du printemps.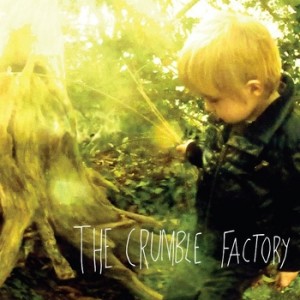 The Crumble Factory est un projet mené par Rem Austin, songwriter qui s'y connaît en pop. A la tête de différents groupes pop, le bonhomme a su s'entourer de musiciens expérimentés pour livrer cette véritable synthèse de pop. A ses côtés, on retrouve notamment Julien Barbagallo à la batterie, lui que l'on avait connu sous le pseudo Lecube et qui officie désormais derrière les fûts de Tame impala.
Dans l'esprit, cet album rappelle Wake Up Boo des Boo Radleys. A l'époque, Martin Carr voulait prouver qu'il était capable de composer un album pop parfait. Ici, The Crumble Factory ne cherche à rien prouver, mais parvient pourtant à rassembler un condensé de pop de ces vingt dernières années.
On pense souvent à Blur, (Tell Me Girl, The Gospel According To Brian, Funny), We Are The Crumble Factory vient puiser dans le répertoire des Pixies, en plus calme, Plastic Teenage et une fin qui n'est pas sans rappeler Instant Street de dEUS, So High semble rassembler Belle And Sebastian qui joue avec Teenage Fanclub. The Crumble Factory est un disque un peu « premier de la classe » tant la recette pop est appliquée correctement, mais qui mérite néanmoins le détour pour flâner tranquillement en ces beaux jours qui arrivent.
Profitez-en pour gagner l'album !
C'est simple : rendez-vous sur notre page Facebook (https://www.facebook.com/merseysideband) et envoyez-nous un message privé en expliquant pourquoi vous voulez cet album. Premiers arrivés, premiers servis. [Concours terminé]

Pour suivre les news de rock indé, suivez Merseyside sur Facebook :
http://www.facebook.com/merseysideband