Retour coloré de The Pastels
Les Pastels font partie des groupes de rock peu connus du grand public mais dont l'influence sur de nombreux groupes (Sonic Youth, Nirvana, My Bloody Valentine par exemple) est incontestable. Le groupe mythique de Glasgow revient pour une tournée britannique qui fera un crochet par Paris le 7 septembre. A ne pas manquer !
Débuts timides
Influencé par ses écoutes du Velvet Underground, des Monkees ou encore des Ramones, Stephen Pastel décide de fonder un groupe au début des années 80 alors que la tendance est plutôt du côté des Simple Minds que des sonorités à guitares. Sans grande expérience, il se lance dans une série d'enregistrements avec ses deux compères (Brian Taylor à la guitare et Chris Gordon à la batterie). Un premier single (« Heaven's Above« ) sort de cette séance de trois semaines d'enregistrement (!) ainsi que d'autres compositions qui passeront plutôt inaperçues. Dans cette lignée, de nombreux groupes commencent à pululer dans la région de Glasgow, comme les Vaselines qui auront par la suite une influence notable sur un certain Kurt Cobain.
Une activité plutôt limitée
Avec le coup de pouce de la cassette C86 du NME (compilation de groupes de labels indépendants du moment) sort Up For A Bit With The Pastels (1987) qui sera éclipsé par un autre groupe majeur de l'époque. The Jesus And Mary Chain a enregistré Psychocandy l'année précédente, un album encore considéré comme une référence aujourd'hui. Peu importe, les Pastels continuent leur bonhomme de chemin avec le style si approximatif qui les caractérise pour accoucher de Sittin'Pretty en 1989. Les années passent, le succès n'est pas vraiment au rendez-vous et les membres n'ont toujours pas lâché leurs boulots, à l'image de Stephen Pastel qui restera bibliothécaire !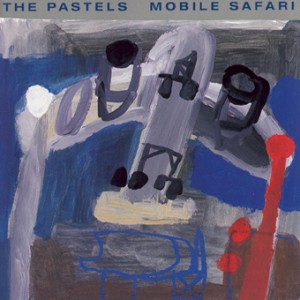 Soutenus par différents membres de la scène écossaise (les Shop Assistants ou encore Norman Blake de Teenage Fanclub),  ils publient une compilation de 45 tours inédits en 1993 avant de revenir deux ans plus tard avec l'excellent Mobile Safari suivi de Illumination en 1997. Voilà 15 ans que le groupe existe, il compte 4 albums à son actif et presque aussi peu de tournées !
Cependant, les Pastels ont su ouvrir la voie à de nombreux groupes grâce à leurs expérimentations sonores alliant mélodies et son noisy. Cette touche artistique fera la réputation de plusieurs clans écossais, à commencer par Teengae Fanclub dont le guitariste Gerard Love jouera d'ailleurs à plusieurs reprises avec les Pastels.
Les Pastels en concert à Paris
Pas d'album en vue, mais les Pastels amorcent une petite tournée qui passera par Paris le 7 septembre au Point Ephémère. Amis de l'indie pop, ne ratez pas ce concert !