Woods au Café de la Danse – Live Report (Paris 16 septembre 2014)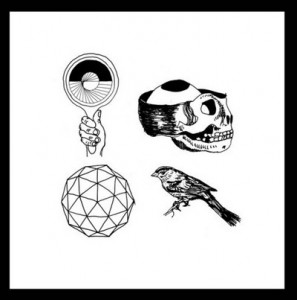 Après la sortie de leur huitième (et très bon) album With Light and with Love en avril dernier, il était grand temps d'aller voir ce que les Américains de Woods avaient à offrir en live.
En première partie, on retrouve le groupe Français Coming soon qui livre un set synth-pop rythmé mais assez inégal. On retiendra le début et la fin du set qui ont livré les morceaux les plus convaincants.
La salle est quasi pleine quand Woods débarque sur scène vers 21h30. On démarre avec 3 perles folk dont Cali in a Cup et son harmonica qui redonne le sourire aux spectateurs dans l'étouffante chaleur du Café de la Danse dont le groupe semble souffrir également. Le quatuor a beau être installé à Brooklyn, leur musique évoque alors les grands espaces américains. C'est sans compter les expérimentations du groupe vers un univers psychédélique où les refrains accrocheurs s'emmêlent à des séquences expérimentales pink-floydiennes. Mis à part quelques introductions superflues, le groupe est très convaincant sur scène et la voix singulière de Jeremy Earl apporte une douceur à l'ensemble. Bonne surprise, son timbre n'a pas été altéré sur le refrain de Shepherd contrairement à la version album qui peut parfois irriter.
Leur dernier album fut évidemment le plus à l'honneur hier soir avec les excellents Moving to the Left, Shining, Leaves Like Glass… et un finish légitime sur la chanson éponyme With Light and with Love. Une conclusion qui résume parfaitement l'univers du groupe : l'alliance d'un folk-rock poétique à la puissance du rock psychédélique.
Merci à Pinkhushion de nous avoir permis d'assister à ce concert !

Pour suivre les news de rock indé, suivez Merseyside sur Facebook :