Steven James Adams – House Music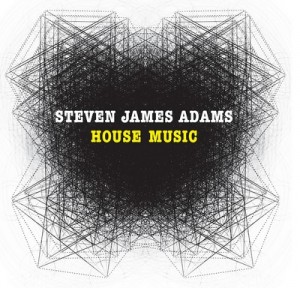 Steven James Adams est un songwriter anglais qui se lance en solo après 2 courtes expériences dans des groupes à la notoriété franchement dissimulée. Un album parfois un peu trop propre mais qui n'en reste pas moins un agréable moment de cette rentrée 2014.
Que sait-on du bonhomme au nom si banal ? C'est un gars qui vient de Cambridge, qui est proche des Vaccines et qui fut parfois pigiste pour le Guardian ou The Times. Ce gars avait monté deux groupes dans le passé : The Broken Family Band, groupe tantôt pop pas dégueu mais un peu passe partout, tantôt folk aux ambiances parfois country/champêtre. Le groupe se sépare en 2009 et Steven fonde un nouveau groupe, Singing Adams, à ne pas confondre avec The Singing Adams, un projet parallèle en solo. Bref, après deux albums et quelques bons morceaux (notamment le shoegaze Dead End), le groupe se sépare.

Et nous voilà en 2014 avec le retour de Steven James Adams en solo avec un album assez réjouissant, quoi qu'inégal. Si l'inaugural Drinking From The River inaugural est un peu pompeux, on retiendra quelques pop songs assez bien calibrées comme Tears of Happiness et son côté Lemonheads (sur lequel il a invité Justin Young des Vaccines), Fall Off The Roof, ou The Volunteer qui accrochent rapidement l'oreille. L'album est parsemé d'une certaine élégance (How We Get Through, Get Over Yourself) qui fait de ce House Music, un moment agréable de cette rentrée 2014.


Pour suivre les news de rock indé, suivez Merseyside sur Facebook :