The Hi-Life Companion – Our Years In The Wilderness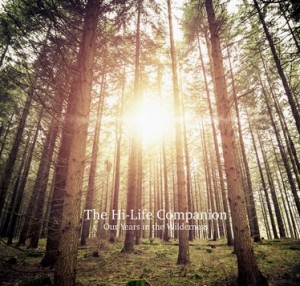 The Hi-Life Companion est un groupe gallois peu connu formé autour de deux frères en 2008. Our Years In The Wilderness fait suite à un premier album (Say yes) sorti en 2009. Mais sans doute aucun, ce deuxième opus fait la part belle à une production léchée et des arrangements travaillés pour un final à l'homogénéité raffinée.
L'album commence en douceur tel un Godless des Dandy Warhols version dégraissée mais laisse très vite place à une pop mélodique et épique mêlant habilement de rondes guitares à des arrangements piano/violon et un duo de voix digne de Belle And Sebastian dont on retrouvera à plusieurs reprises l'influence mélodique. L'Ecosse n'est jamais loin et les influences BMX Bandits/Teenage Fanclub de I Served On Ships ou Dark Hearts semblent vouloir extirper le groupe gallois au pays du whisky. Raise An Army nous ramène sur les terres de Boo Radleys alors que de nombreuses parties de twee-pop énergique comme Sabatini nous rappellent l'étendue de l'héritage capté par The Hi-Life Companion. Assurément un très bel et subtil album de 2014.

Pour suivre les news de rock indé, suivez Merseyside sur Facebook :
http://www.facebook.com/merseysideband