Playlist indie pop – Janvier 2017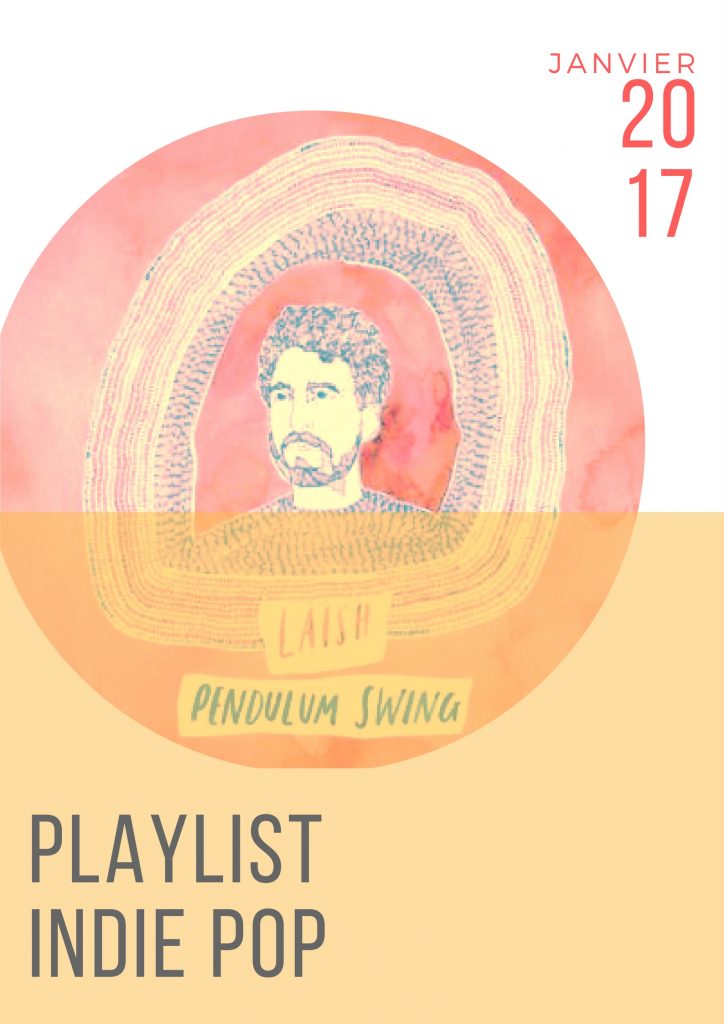 Avec un peu de retard (eh oui, Merseybaby #2 est arrivé dans les bacs), voici la playlist indie pop de janvier. 1h40 de musique avec un bon condensé des nouveautés de ce début d'année.
La playlist débute avec une petite découverte indie bien cool : les parisiens de NIKO YOKO qui ont autant écouté le Velvet que de la britpop. Parfait pour débuter en fanfare. On notera aussi plein de noms pas connus, comme la parfaite indie pop de ROLLING BLACKOUTS COASTAL FEVER (ce nom !!), les bad boys de CABBAGE qui sentent bons les lads de Manchester et qui assument leur filiation à Jesus And Mary Chain, ce qui n'est pas pour nous déplaire.
Petit passage psyché avec les indétrônables KING GIZZARD & THE LIZARD WIZARD et dans leur sillon le français SYD KEMP, plus assagi que les précédents mais très inventif. Les Australiens de POND, side-project de Tame Impala ne font que plagier leur groupe initial.
Niveau songwriting pop, on notera le retour de KAREN ELSON, la protégée de Jack White il y a quelques années, un nouveau morceau pour REAL ESTATE, fer de lance du songwriting mélodique. Dans le genre mélodie, c'est aussi le retour d'ECHOBELLY (si si !), groupe britpop qui revient avec un peu de douceur et de belles guitares rondes. On appréciera aussi le magnifique album de LAISH, un anglais aux très belles compositions sur un album très bien produit (on en reparlera). (Laish a évolué, devenant DG Solaris en 2020, projet en duo avec sa femme) Signé chez Talitres, l'excellent label bordelais de Motorama, qui fait d'ailleurs des émules avec EKO & VINDA FOLIO, groupe géorgien qui puise autant chez Motorama que Joy Division (pléonasme ?).
Côté garage (cette fois un peu psyché), le label Howlin Banana soigne toujours autant ses signatures avec BRACE! BRACE! qui sort un EP super inventif, en tous plus barré que l'album très pop de E-GRAND, ce français expatrié aux Etats-Unis qui trouve quand même un angle assez bien foutu et n'hésite pas à sortir de belles guitares et des harmonies à la Teenage Fanclub. Dommage que l'album pêche un peu par ses compos un peu longues. Coté tatapoum, les Canadiens de JAPANDROIDS ne font pas dans la dentelle, et ça fait du bien de temps en temps. Pour tout le reste, c'est dans notre belle playlist indie pop !
Pour suivre les news de rock indé, suivez Merseyside sur les réseaux sociaux :