DG Solaris – Spirit Glow – Sobriété planante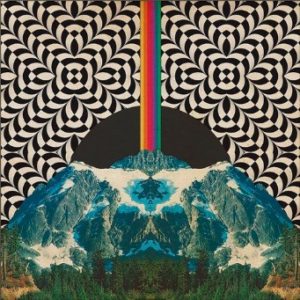 DG Solaris –
Spirit Glow
| Sorti le 19/06
DG Solaris est le nouveau projet de Danny Green, connu il y a quelques années sous le nom de Laish. Cette fois il revient en duo, avec sa compagne au chant sur un album composé lors de leur voyage de noces en Amérique du sud. Aussi planant que plaisant.
DG Solaris : Danny Green de Laish en duo
La première impression est en effet assez différente de Pendulum Swing, le dernier album de Laish (Talitres), et le terme solaris s'applique à merveille au titre inaugural Total Understanding qui nous plonge dans les profondeurs de l'univers, solaire et spatial. Le son est travaillé, et cette composition simple sur le plan musical révèle toute son intensité par des arrangements sobres et une production soignée. La production est signée Iggy B, qui a notamment travaillé avec John Grant, Penelope Isles ou Spiritualized. Planant donc. Profond, planant mais surtout parfaitement dosé, jamais dans la surenchère. Les jolies enluminures d'orgue et flûte auraient pu inverser la tendance ; au contraire, c'est un réel embellissement.
Plusieurs titres sont dans cette veine, avec un gros travail sur les ambiances, certes assez spatiales et profondes. As Many As The Stars ose même s'affranchir de tout instrument acoustique, la fin de Breathe of The Wind m'a rappelé quelques ambiances de Promenade de The Divine Comedy.
DG Solaris, immédiateté pop et compréhension totale
Pour autant, l'immédiateté pop et le sens du songwriting restent toutefois intacts sur bon nombre de titres (Feeding A Feeling, Don't Need To Tell You) où le duo de voix fonctionne à merveille. La force de ce projet réside entres autres dans la complémentarité évidente des deux voix affichant une vraie complicité (don't need to tell you how much I love you, how much I care, I'll tell you every day how much I love you ou encore la suavité des paroles sur Total Understanding : I am melting / Melting into you / I feel your heat / It burns me too)
Cet album est complété par une série de morceaux calmes et mélodieux, parfois acoustiques qui font preuve de simplicité, avec toujours ce joli sens des arrangements et une production délicate (Spirit Glow, The Moon,  Forgiveness). Le timbre de voix de Danny Green est toujours aussi agréable, affichant une certaine assurance, quand celui de Leana se veut plus insouciant.
L'ensemble est très cohérent, joliment écrit, sobre, parfaitement dosé et doté d'une très jolie pochette. Un album très plaisant qui sent la sincérité, bien loin des besoins de marketing commercial des grosses productions. Une raison de plus pour soutenir ce projet, d'autant que l'album de DG Solaris sort aussi dans une belle édition limitée en vinyle.
A noter également la jolie réinterprétation de DG Solaris sur
A Day In The Life
, sur l'hommage pour les 50 ans de la séparation des Beatles par
Life Is A Minestrone
.
Et également le passage en France de Danny Green en solo en février dernier pour les concerts de 11h11 du centre culturel de Lesquin. Vous pouvez consulter les photos ici.
Quelle bière boire en écoutant Spirit Glow de DG Solaris ?
Pour accompagner ce bien bel album, il faut une bière délicate, sobre, raffinée, esthétique. Je n'ai pas choisi une brasserie anglaise, mais cette délicieuse
Diamond in the rough
 de la
brasserie américaine Sand City
. La canette est très sobre, et l'intérieur est un vrai diamand brut ! C'est fruité, raffiné, très bien équilibré. Un régal.
DG Solaris : liens utiles