Playlist indie pop – Août 2017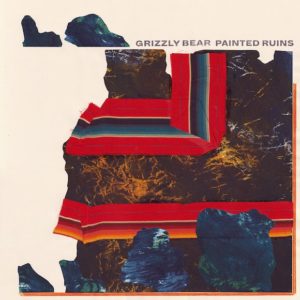 Oui il y a eu des sorties au mois d'août, avec notamment les pointures que sont Grizzly Bear, Queens of The Stone Age ou les Thee Oh Sees. Alors mets-toi en mode rentrée pour faire une petite mise à jour sur les sorties du mois.
JEN CLOHER est une australienne qui n'est pas connue uniquement parce que c'est la copine de Courtney Barnett (qui s'associe d'ailleurs à Kurt Vile pour un album à venir). Son album réjouit par son sens de la mélodie et un son de guitares rondes oscillant entre Pavement et quelques intonations des Pixies. C'est un peu le cas d'ALEX CALDER qui a un côté très DIY super plaisant et un sens aiguisé de la composition. C'est beaucoup plus fin que les américains de TOGETHER PANGEA avec leur power pop pour autant très réjouissante, parfois tatapoum qui fonctionne très bien. Mieux que le retour poussif de THE PAINS OF BEING PURE AT HEART qui déçoit d'album en album. La fluidité de l'écriture n'est plus là, les nappes de synthé s'enchaînent, les morceaux traînent en longueur, l'inspiration musicale des débuts semble bien loin. A l'inverse des inusables KING GIZZARD AND THE JESUS LIZZARD qui ont décidé de sortir 5 albums cette année. Donc ça enchaîne, et c'est pas toujours facile à suivre. Niveau productivité, on appréciera le tatapoum des THEE OH SEES, rebaptisés OCS, qui doit en être à un album par an. Une fréquence que n'a pas QUEENS OF THE STONE AGE qui a déçu quelques fans par un approche un peu moins rock que d'habitude. Evidemment, Vilains n'est pas de la teneur du mythique Songs For The Deaf mais contrairement aux mauvaises langues, je trouve que cet album tient bien la route.
Côté joyeux et dansant, on peut toujours miser sur les nordiques de KAKKMADDAFAKA ou sur le girl band espagnol de HINDS et sa pop 60's qui sent bon le soleil. Pas très ensoleillé mais dansant, on note le retour de THE HORRORS avec un album qui sort le 22 septembre. Album très attendu et parfois décrit comme leur meilleur par ceux qui ont déjà pu l'écouter. Patience donc.
Pour finir en douceur, je vous recommande chaudement l'album de HAND HABITS avec son joli songwriting pop signé chez Woodsist, le label de Woods. JAKE BUGG en crooner jazzy remplira aussi parfaitement son rôle. THE WAR ON DRUGS, à leur façon, font aussi office de crooner. J'avais bien aimé les morceaux publiés ça et là cet été, mais j'ai été déçu sur l'ensemble de l'album par un côté assez plat et… smooth. Enfin, impossible de passer à côté du nouveau GRIZZLY BEAR. Je n'avais pas accroché avec les albums précédents, mais là j'ai été littéralement transporté dans leur labyrinthe musical à la production soignée.
Pour suivre les news de rock indé, suivez Merseyside sur les réseaux sociaux :