The Phoenix Foundation – Buffalo
Soyons fair-play et honorons la victoire de la Nouvelle-Zélande lors de la Coupe du monde de rugby qui s'est achevée fin octobre. Pour apaiser les esprits, l'album des neo-zélandais de Phoenix Foundation arrive à point nommé.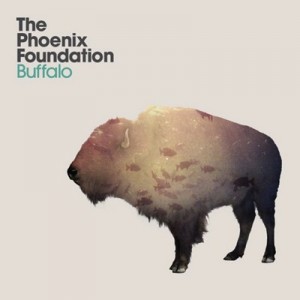 Sorti en février 2011, l'album est malheureusement passé plutôt inaperçu. Condensé de mélodies pop douces tintées de psyché, l'album rappelle les excellents voisins Australiens de Tame Impala (Buffalo, Golden Ship) en road-trip avec Damon Albarn croisant la route de MGMT (en moins prétentieux) et des Fleet Foxes.
Flock of Hearts réveille en douceur les intonations de Damon Albarn pour finir par vous prendre aux tripes, tout comme Wonton, plus tard dans l'album. Non que l'hyperactif londonien participe à cette aventure néo-zélandaise mais tant le groupe s'inscrit à plusieurs reprises dans le registre du Blur apaisé mais aventurier.
Le reste est à la fois calme, pop, et sacrement mélodique, d'une finesse à faire blanchir les All Blacks. La révélation de l'année !
Pour ceux qui aiment : Damon Albarn, Tame Impala, Fleet Foxes, les chansons mélancoliques
L'avis de Merseyside
Légende
Coup de cœur / Coup de foudre / Coup de génie

Coup de mou / Coup de poker / Coup de peigne
Coup fourré / Coup de barre / Coup du lapin