Tame Impala – Innerspeaker, le meilleur du rock psyché des 70's
Tame Impala est assurément l'une des révélations 2010. Ce groupe australien cultive un art du psychédélisme que John Lennon n'aurait pas renié. Innerspeaker à fond les ballons et vous voilà partis pour un voyage au cœur du psychédélisme des 70's. Sans aucune nostalgie gratuite, Tame Impala nous flanque l'une des claques de l'année.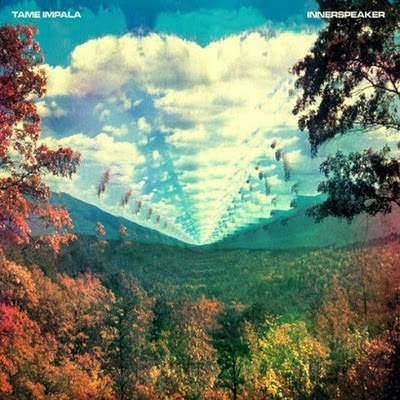 Tame Impala met la barre très haut pour les concurrents au titre de meilleur album 2010. L'ouverture avec It's Not Meant To Be annonce la couleur, la délicatesse des compositions et des arrangements finement cisaillés au shaker discret et pourtant si puissant. Un rif de guitare parfaitement trouvé, une batterie délicate et subtilement dosée, le tout saupoudré d'une voie si proche de John Lennon qu'elle en retournerait George Harrison dans sa tombe.
De Lennon il sera encore  plus question dès Desire Be Desire Go dont le refrain fait franchement penser à Paperback Writer sur fond de guitares psychés. Le reste de l'album survole le meilleur du psyché avec une facilité déconcertante incluant des morceaux instrumentaux de haute voltige (Jeremy's Storm) où les couches sonores viennent dérégler le papier à musique dans un delirium foudroyant, la basse délirante opère une course poursuite magistrale avec une batterie qui ne sait presque plus où donner de la tête.  Et pourtant, ces Australiens parviennent avec la maturité de leurs aînés à nous offrir des compositions d'une grande qualité. Une véritable leçon ! L'album est en écoute intégrale sur leur Myspace.