The Pains Of Being Pure At Heart – Belong
Nos petits protégés d'Outre Atlantique qui ressuscitent la vague shoegazing des 90's sont de retour. Remarqués fin 2009 pour un premier album dans la plus pure tradition de l'indie pop bruitiste,  les New-Yorkais reviennent avec un album à la production certes plus mature avec d'agréables réjouissances dans la (très proche) lignée du premier album.
La naissance de cet album a été ponctuée de traces déposées ça et là sur le web, notamment avec Say No To Love et son excellente face B Lost Saint.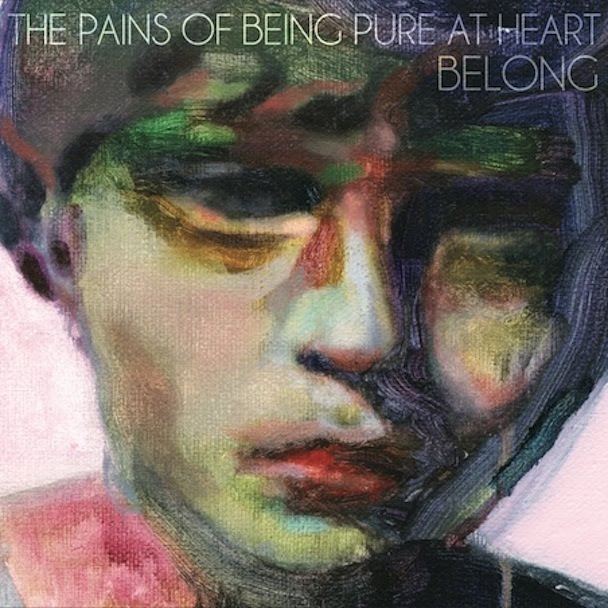 Puis ont débarqué les deux premiers singles : Heart In Your Heartbreak, ballade pop synthétique et accélérée suivie Belong qui a pris les fans de court en faisant presque passer ce morceau pour la nouvelle production des Smashing Pumpkins ! Pas surprenant quand on apprend qu'Alan Moulder se cache derrière le mixage, lui qui a justement travaillé avec la bande de Billy Corgan ou encore sur le nouvel album des Foo Fighters à paraître dans quelques jours, mais aussi  avec d'illustres noms du passé noisy comme My Bloody Valentine, The Jesus & Mary Chain ou Ride ! Jugez plutôt :
Certains diront que ça fait penser à I've Got A Feeling de Ivy. Pas faux pour le début, l'accent français en moins !
Le début de Heaven's Gonna Happen pourrait presque faire penser à Sensitive de The Field Mice pour s'installer dans une ligne de guitares saturées épaulées par des synthés discrets. The Body ne renierait pas une touche digne de Ian Broudie des Lightning Seeds voire de Pulp (oui, je trouve ce morceau a un côté Babies dans l'esprit). Even In Dreams et son côté Wannadies nous réveille après un Anne With an E un peu mou du genou avant d'enchaîner sur My Terrible Friend qui semble vouloir répondre précisément à Higher Than The Stars, inédit des précédentes sessions. L'album se conclut sur Strange, un titre de dream pop noisy que l'on imagine bien sorti de The Depreciation Guild, le groupe parallèle de Kurt Feldman, batteur des Pains Of Being Pure At Heart. Toute une histoire…