Playlist indie pop – Février 2016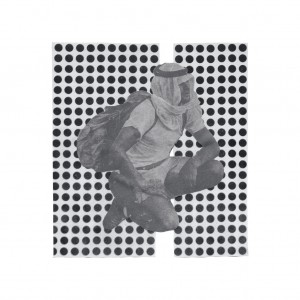 Même avec un jour de plus, février reste le mois le plus court de l'année, est c'est pourtant là qu'on vous livre l'une des playlists les plus longues. Avec plein de découvertes que l'on se réjouit de vous faire découvrir !
Indie shoegaze : Ulrika Spacek, coup de cœur de ce début d'année avec de nombreuses allusions à Deerhunter, Bombay et Von Pariahs (qui tournent d'ailleurs ensemble), Memoryhouse loin du premier album twee-pop, Flowers et The KVB dans la pure tradition shoegaze, You Say Party, sorte de shoegaze groovy.
Groove : Field Music avec un album très réussi aux arrangements de cordes drôlement bien gaulés (pas sur ce morceau), Viola Beach en hommage à tous les membres du groupes décédés dans un tragique accident de la route, Teleman, Beach Baby, nos chouchous de 2015, Steve Mason (ex-Beta Band)
Pure indie pop : Palace Winter pour ce morceau qu'on écoute en boucle, DIIV, incontournable, Wild Nothing qui sonne comme les Pains of Being Pure At Heart sur ce morceau.
Garage : les anglais de Telegram, révélation garage de 2016, Parquet Courts qui ont l'air en pleine forme, Pinegrove, jeune groupe américain qui signe son deuxième album.
Tatapoum : Weezer, Wolfmother, dans deux styles différents, mais qui décrassent les oreilles… ou pas !
Britpop : Magic Shoppe avec un morceau qui sonne comme du bon Oasis, Dr Dog que l'on se repasse en boucle, Captain Kid et ses intonations de premiers Blur, Quilt, Bill Pritchard, un poil trop FM mais plaisant, James la vieille garde pour finir bras dessus-dessous avec des anglais bourrés qui chante en choeur.
Psyché : Selen Peacock, Electric Eye, Teen, trois groupes un peu barrés qui méritent franchement le détour.
60/70's : le très Velvet Nap Eyes, The Shivas et sa pop californienne 60's, Mothers