Meilleurs albums 2012 – de 30 à 21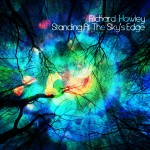 De Here We Go Magic à Richard Hawley, on retrouve dans cette dizaine de belles surprises hexagonales, de la pop sucrée made in spain et autres, valeurs sûres belges et britanniques. Au total, 3 groupes américains, 3 groupes français, 2 groupes britanniques, 1 groupe belge et 1 groupe espagnol. Voilà ce que l'on appelle la diversité.
30. Here We Go Magic – A Different Ship (USA)
Voilà un album certes inégal, mais qui regorge de compositions sacrément efficaces et souvent assez tarabiscotées. Ca tourne un peu dans tous les sens, lorgnant sur les plate-bandes de Radiohead (logique, l'album a été produit par un certain… Nigel Godrich) et autres réjouissances électro-rock. Bizarrement, sans s'en rendre compte, on ne décroche pas et l'alchimie marche plutôt bien.
29. Lou Doillon – Places (FR)
Lou Doillon a été une agréable surprise de l'hexagone. A vrai dire, on n'attendait rien de spécial, et son album est portant très bien écrit sobre et délicat, la patte de Daho aidant néanmoins à donner de la consistance. Parfait pour la petite lecture au coin du feu, tranquillement.
28. Django Django (UK)
Django Django a fait partie des buzz de janvier 2012 avec toute une petite excitation autour de ce groupe écossais et leurs chansons alambiquées évoquant les sons de Vampire Weekend. N'en déplaise aux mauvaises langues qui s'en sont lassé plus vite que prévu, l'originalité de l'album ne lui réserve pas uniquement un effet de surprise éphémère. On like.
27. Electric Guest – Mondo (USA)
C'est un peu le Metronomy de 2012 : des compos électro accrocheuses, à la fois universelles au point d'être reprises dans des pubs, de la hype, un producteur de renom (Danger Mouse), et ça marche foutrement bien.
26. Cat Power – Sun (USA)
Voilà 6 ans que l'on n'avait plus eu de nouvelles de Cat Power qui livre pourtant son neuvième album studio. Cette américaine qui a grandi au milieu de Sonic Youth et Dave Grohl sait pourtant surprendre en virant petit à petit vers des compositions folk. Cette écorchée vive au parcours tumultueux a été puiser dans ses économies personnelles pour accoucher d'un disque de haute voltige électro-pop.
25. Three Brandy Hips – Raincoat (ES)
Qui aurait misé sur un groupe espagnol nostalgique des années 70 ? Des pop songs parfaitement sucrées et un brin rétro, des compos énergiques gavées de soleil comme leur clip ne le prouve pas. Encore un des albums anti-déprime de l'année.
24. Juveniles (FR)
Il s'agit en réalité d'un EP et non d'un album, mais j'avais envie d'inclure ce groupe très new wave dans mon classement 2012. Ambiance froide, années 80, dans la lignée de New Order, ce groupe de Rennes n'a de juvénile que le nom et nous prouve en quelques morceaux que c'est un des groupes à suivre en 2013. Patience…
23. The Bewitched Hands – Vampiric Way (FR)
La scène rémoise est toujours active. Après The Shoes l'année dernière, The Bewitched Hands revient avec un deuxième album un peu foufou, leur marque de fabrique. Ces 7 joyeux lurons enchaînent les compos pop bordéliques et joyeuses avec un savoir-faire assez déstabilisant. Et dire qu'on était déjà tombés dans le panneau en 2012 (lire la chronique complète de leur premier album et voir notre Top Albums 2010).
22. dEUS – Following Sea (BE)
dEUS sort contre toute attente un album surprise, 8 mois après son précédent opus. Et pourtant, ce n'est pas un album au rabais qui pue la frite et la fricadelle ! Comme rarement, le groupe chante parfois en français, chose qui marche assez bien au milieu des chansons barrées de Tom Barman et sa bande à commencer par ce Quatre mains inaugural. Pourtant mal accueilli par la critique, cet album certes inégal reste pourtant rock et accrocheur (Girls Keep Drinking, The Soft Fall) et ne fait même pas pâle figure dans la discographie presque parfaite du groupe belge.
21. Richard Hawley – Standing At The Sky's Edge (UK)
Richard Hawley, c'est l'Angleterre du Nord, l'Angleterre prolétaire de Sheffield, l'Angleterre de Pulp, des Longpigs, et pas si lointaine non plus d'Oasis. Le titre inaugural She Brings The Sun, monument de plus de 7 minutes est un condensé de ce que sait faire cette Angleterre que l'on aime tant : de grosses guitares, des compos dignes de Noel Gallagher, une production parfaite, un régal. Le fantôme de Ian McCulloch et ses Bunnymen n'est d'ailleurs jamais loin (Time Will Bring You Winter, Seek It), le tout dans un univers folk-rock (Don't Stare AT The Sun) d'une rare élégance.