Meilleurs albums 2012 – de 10 à 1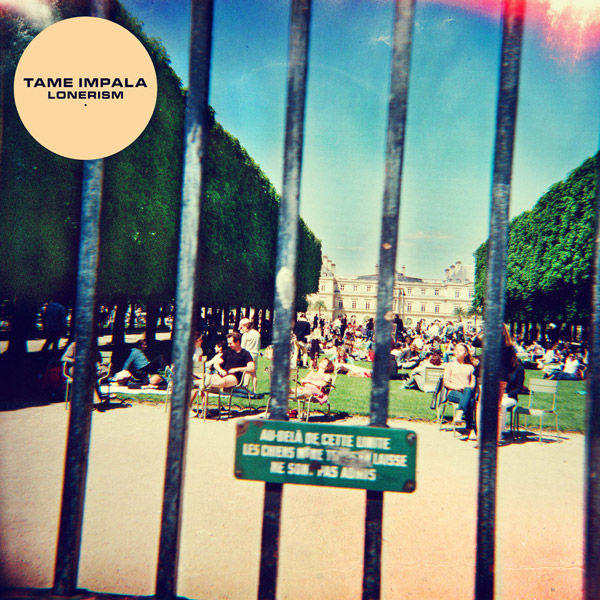 Voilà enfin la partie haute de notre classement 2012 pour le moins hétéroclite avec 2 groupes australiens, 3 groupes britanniques, un artiste français (produit par des Australiens), 2 groupes américains et surtout un groupe espagnol en dixième place et la surprise de l'année : des russes en deuxième position ! Incroyable !
10. Polock – Getting Down From The Trees (ES)
Un groupe espagnol qui a sorti son album il y a plus d'un an dans son pays natal, et qui nous arrive enfin. Un condensé de soleil et de chansons pop à vous faire dandiner jusqu'aux soirs d'été. Un gros coup de coeur. (
Lire la chronique complète ici
)
9. The Fresh And Onlys – Long Slow Dance (USA)
De la pop parfaite ensoleillée parfaite pour les longs trajets en voiture. On s'imagine dans un road-movie californien des années 70. Ca sent le soleil, ça prend aux tripes et sans s'en rendre compte, on devient accro ! Une coïncidence que les initiales de l'album s'appellent LSD ?
8. The Vaccines – (UK)
Voilà le groupe typique que l'on a envie de détester. Un premier album vanté par la presse anglaise, une couv' du NME annonçant « The Next Big Thing » ou « The hottest british band ever« . Et bizarrement, là où beaucoup se rétament (le fatidique deuxième album), The Vaccines sortent leur atout pique avec un album hyper complet et consistant. Et pourtant, je vous le dis franchement, je l'ai d'abord écouté rapidement sans accrocher, et puis finalement, ces sales gosses tracent sur les traces des Libertines sans vergogne et avec talent. Et bim, on tombe dedans !
7. Crocodiles – Endless Flowers (USA)
Deuxième album (enregistré à Berlin) pour le duo de San Diego, avec du rock crado comme on aime. Des guitares saturées rescapées de Jesus And Mary Chain rappelant les meilleurs couplets/refrain du rock anglais à guitare. Mention particulière à Sunday (Psychic Conversation #9) qui déferle dans les tympans comme un tsunami (la face B Facist Cops n'est d'ailleurs pas plus tendre !). Même si l'album s'esouffle un peu sur la longueur, c'est le son qui nous fait pourtant toujours vibrer.
6. Melody's Echo Chamber (FR)
Une petite frenchie produite par Kevin Parker de Tame Impala. Et franchement, ça se ressent et cette production léchée et psychédélique vient appuyer la consistance des compositions de Melody qui apporte cette excellente surprise tricolore (chantée en anglais) à la douce nostalgie des années 70.
5. Chris Cohen – Overgrown Path (AUS)
L'une des grandes révélations de cette fin d'année, sans aucune hésitation. Une fois n'est pas coutume, cet album nous plonge lui aussi au coeur des années 70 et l'influence Tame Imapala se fait également sentir. Le garçon a une voix douce et chaleureuse et nous embarque au son de piano et guitares chaudes dans un dédales de sonorités délicates. A cheval entre Blur et Darwin Deez avec grosse influence 70's.
4. Toy – Toy (UK)
Révélés fin 2011 avec un single dévastateur de 7 minutes (Left Myself Behind et son final de guitares noisy !), Toy fait partie des grands noms de 2012. Encensés par la critique, ces anglais proches de l'univers de The Horrors livrent une galette complète, sorte de synthèse de la fin des années 90 et des meilleurs références dark noisy des années 90. On regrettera l'absence de Left Myself Behind cependant compensé par des titres d'excellentes tenue (Motoring en tête de gondole).
3. Exlovers – Moth (UK)
Du rock indé dans sa plus pure tradition ! Exlovers nous avait surpris avec Blowing Kisses, single digne des meilleurs groupes de la vague shoegaze. Starlight, Starlight, le titre inaugural aurait pu figurer sur un album des Pains of Beign Pure At Heart avec une voix à la Lush, This Love Will Lead You On n'est pas sans rappeler Teenage Fanclub, Moth-Eaten Memories ou You're So Quiet ne sont autres que les cousins de Blowing Kisses, You Forget so Easily se promène allègrement entre les Smiths et The Cure. Pas original, mais très très bon.
2. Motorama – Calendar (RU)
Oui, un groupe russe signé sur l'excellent label bordelais Talitres Records. Univers froid proche de Joy Division ou Echo and The Bunnymen, la new wave des russes étonne par sa qualité et la limpidité de ses compositions aux guitares cristallines et à la voix jouissivement grave et profonde. Un coup de coeur absolu… pour un bon moment.
1. Tame Impala – Lonerism (AUS)
Deuxième album et deuxième fois numéro 1 de notre classement annuel ! Les australiens surdoués pondent des compositions toujours aussi délurées, avec une arrogante maîtrise de toutes les subtilités sonores (surtout dans une écoute au casque). Une réussite parfaite dont on ne se lasse pas.
Lire la chronique complète ici
.