Suede dévoile une partie de son nouvel album
Suede est plus que jamais au coeur de l'actualité en ce début d'année puisque le groupe vient d'annoncer que son prochain album nommé Bloodsports sortira le 18 mars !
En bonus, on a même droit à la pochette et au tracklisting de ce nouvel album, le premier depuis le mauvais A New Morning sorti en 2002.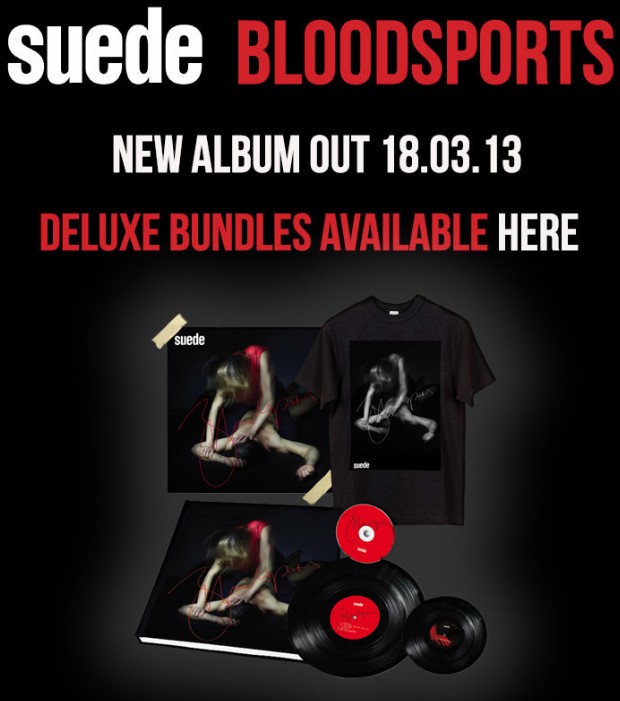 Voici la liste des morceaux :
1. Barriers
2. Snowblind
3. It Starts And Ends With You
4. Sabotage
5. For The Strangers
6. Hit Me
7. Sometimes I Feel I'll Float Away
8. What Are You Not Telling Me?
9. Always
10. Faultlines
Vous pouvez pré-commander tout cette petite collection sur ce lien.
Le prochain single sera It Starts And Ends With You et sera dévoilé en février.