King Tuff – Black Moon Spell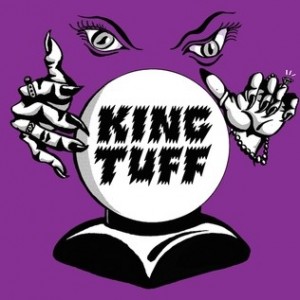 Pas de grands blabla, on se rend compte très vite la mission pour laquelle King Tuff se sent investi : s'amuser en faisant revivre les traces de ses aînés que sont les Clash, Ramones, New York Dolls et autres T-Rex.
Bizarrement, ce Black Moon Spell est largement moins mature que son prédécesseur album éponyme qui semblait trouver diverses sources d'inspiration. Vous y trouverez du bon rock garage oscillant entre AC/DC et les Stones revenant d'une soirée avec les Stooges (Black Moon Spell, Eyes Of the Muse), T-Rex qui se serait gouré dans ses pédales de distorsions (Sick Mind, Magic Mirror) ou encore le retour inattendu des Fountains of Wayne (Beautiful Ting) ou des Buzzcocks (Demon From Hell), le tout sur un album survitaminé, parfois marrant, mais souvent aussi vite saoulant que répétitif.  Pourtant, les concerts de ce lascar digne de tous les excès attirent les foules. Celui du 3 décembre à Paris est déjà complet !

Pour suivre les news de rock indé, suivez Merseyside sur Facebook :