Bienvenue au BBC, le Bombay Bicycle Club
Les Arctic Monkeys font des émules… Repérés au V Festival en 2006 alors que la moyenne d'âge du groupe atteignait péniblement les 15 ans, Bombay Bicycle Club s'affirme en 2009 comme une valeur sûre et largement plébiscitée du rock anglais. Un groupe désormais majeur (oui oui, ils ont plus de 18 ans maintenant) !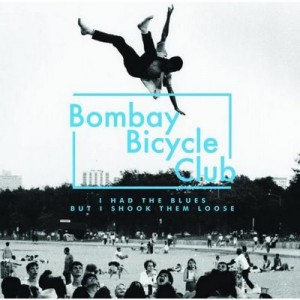 On avait eu Black Rebel Motorcycle Club (qui reviennent d'ailleurs en 2010 avec un nouvel album), nous voilà désormais au rang des vélos ! Influencés par le succès de Slumdog Millionnaire ? Il faut croire que non et plutôt chercher du côté du rock anglais pour trouver des références proches de Bombay Bicycle Club. Ces jeunots étaient annoncés comme « the hottest band to come from North London for quite some time » par le NME… tiens tiens c'est étrange, c'est pas le genre du NME de s'enflammer sur des groupes anglais de la sorte…
Peu importe qu'ils viennent du Nord de Londres ou d'une autre contrée, ce quatuor nous offre un album à la fois frais, novateur et même risqué, masquant sans peine le « jeunisme » auquel on est en droit de s'attendre. On pense à The Kooks, à Cajun Dance Party, à Vampire Weekend (Always Like This), parfois aux Arctic Monkeys (Evening/Morning), Cancel On Me rappelle quelque peu le premier album d'Electric Soft Parade (vous vous souvenez, les deux frangins qu'on annonçait comme le renouveau de la pop anglaise et dont on a plus entendu parler depuis le deuxième album), The Hill va flirter du côté de The Horrors (vous savez, le groupe de l'année selon le NME, le 50ème selon les Inrocks).
Bref, on est vraiment au coeur du renouveau de la scène anglaise. Les mauvaises langues diront que ça sonne comme du déjà cuit, peu importe. Ici on aime bien, et voilà !
http://www.bombaybicycleclubmusic.com
http://www.myspace.com/bombaybicycleclub
Et n'oubliez pas de rejoindre Merseyside sur Facebook pour toujours plus de news rock !