Bombay – Show Your Teeth – Garage, grunge, indie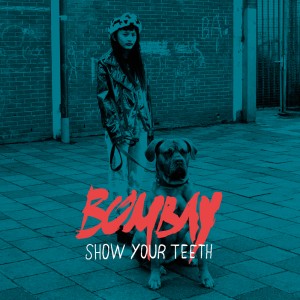 Bombay est un groupe néerlandais qui sort les dents pour son plaisant deuxième album aux influences garage, grunge, indie.
Bombay est plutôt indé qu'indien. Et n'a rien à voir avec le vélo : ni avec Bombay Bicycle Club, ni avec Louison (Bobet). Quoiqu'un peu quand même puisqu'ils sont Hollandais, donc ils doivent en connaître un rayon en matière de vélo !
Si l'inaugural Dolly Doesn't Want To Face The Facts ne reflète pas la fougue de l'album, il révèle néanmoins une certaine profondeur appréciable que l'on retrouve ça-et-là (Kids, Friendly Fire, Lighten The Low).

Sur le reste de l'album, Bombay bombe le torse sans faire entorse à ses influences : Slow Motion sonne comme la version rock de Born Slippy de Underworld (mais si, souvenez-vous de la BO de Trainspotting !) et s'affiche en single rockabilly évident.
Bleach ou Bored tiennent aussi cette même immédiateté pop, guitares criantes et voix crado de rigueur.

Sea sonne comme un bon shoegaze pop. Au nord, rien de nouveau, mais ce n'est pas une raison suffisante pour bouder notre plaisir.
Pour suivre les news de rock indé, suivez Merseyside sur les réseaux sociaux :