51 Black Super, rock garage 100% décomplexé !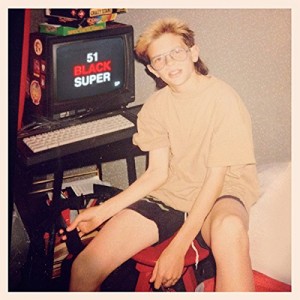 Voilà un album décomplexé, bien mené et qui envoie la purée ! Mené notamment par Frank Annese, patron de SoFoot et du label Vietnam, le groupe se donne à cœur joie sur un album de rock garage très 90's. Belle surprise !
Les codes n'ont qu'à bien se tenir
L'album débute en fanfare avec Bigger, un bon tube garage qui déboîte sévère. Bizarrement, on se prend au jeu, on tombe dedans comme des cons : « c'est con, c'est super basique, mais j'adore ! ». Alors que l'on pense avoir un clône de ce morceau sur tout l'album, il n'en n'est rien. Contre toute attente, on se prend une balade en retour de bâton dès le deuxième morceau. Et bim, les codes n'ont qu'à bien se tenir ! On retrouvera cette accalmie plus loin avec Pay The Price.
Strokes, Weezer, Nada Surf, Dinosaur Jr… tout y passe !
Le reste de l'album fonctionne super bien et assume fièrement ses influences multiples. Over the Bridge n'est pas sans rappeler les riffs des Strokes, Suburbs s'annonce comme un tube fédérateur à cheval entre Weezer, Nada Surf et les Subways.
A lire aussi : Nada Surf, de Popular au dernier album, analyse d'une discographie impeccable
MJ Wilson (à retrouver dans notre playlist d'octobre) fait sans doute partie des titres les plus catchy avec son shaker entêtant dans la pure veine indie pop garage, guitares métalliques toutes cordes dehors. Idem pour Get Back qui n'a rien à envier aux compos de Yuck. Spirit Underground est taillé sur mesure pour Dinosaur Jr. On imagine parfaitement la voix de J. Mascis ici. It's A Soundtrack n'a pas peur de sonner comme une démo. Oui, les mecs sont décomplexés on vous dit ! Bref, il y a un peu de tout, enfin de tout ce qui nous plaît.
En moins de 30 minutes les mecs nous ont fait retrouver avec conviction et sans prétention la fougue et l'insouciance d'antan. La mémorable pochette en est l'illustre symbole.

Pour suivre les news de rock indé, suivez Merseyside sur Facebook :