Wish, groupe canadien noisy, de Pavement à Deerhunter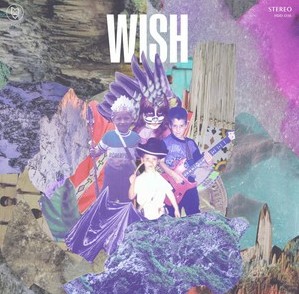 Le jeune groupe canadien Wish réussit à compiler le meilleur du rock indé américain, de Pavement à Deerhunter, sur un premier album inventif et réjouissant.
Pas facile de faire des recherches sur Wish, ce groupe de Toronto au nom ultra banal et au premier album éponyme. Imaginez la galère pour les trouver dans Google ! On se rend compte que Wish part en réalité du bassiste d'un groupe qu'on connaît déjà : Beliefs (dont on faisait mention rapide dans les meilleurs albums de 2013). Heureusement, le groupe se démarque par un premier album noisy à la maturité bluffante sur un album pourtant assez court (9 titres, 36 minutes).
On y retrouve du rock à guitare aux dissonances plaisantes dans la pure tradition indie pop qui ne sont pas sans rappeler Pavement (Nothing To Say, Slacker), aux gros sons noisy (Retro Grade), aux ambiances noisy planantes (The Days). Les canadiens semblent pourtant ne pas tout avoir misé sur le côté noisy des guitares. Effet Canada (ou pas), l'album lorgne plutôt du côté des guitares cristallines de Mac Demarco sur Only Wondering, ne reniant pour autant pas la patte américaine de Deerhunter période Halcyon Digest sur All The Time. Un concentré de rock indé qui rend notre souhait de rock à guitares inventif tout à fait exaucé !

Pour suivre les news de rock indé, suivez Merseyside sur Facebook :
http://www.facebook.com/merseysideband