Ulrika Spacek – The Album Paranoia – Naissance d'un petit Deerhunter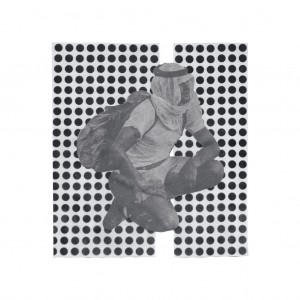 On pourrait passer à côté de ce premier album des londoniens d'Ulrika Spacek, le classant rapidement dans la catégorie des groupes à guitares et un certain revival noisy. On pourrait. Mais l'album se révèle plus fouillé, plus abouti, plus subtile qu'un simple revival noisy.
Deerhunter fait des émules. C'est sans doute la première impression de ce nouveau groupe au nom d'émigré moldave. Et d'autres influences américaines pointent rapidement le bout de leur nez. Sonic Youth par exemple (Strawberry Glue, Beta Male).
The Album Paranoia s'articule autour de longs morceaux noisy. Beta Male propose une ambiance suffocante avec superposition de guitares répétitives qui montent en puissance. Le morceau devient plus « pop » avec ce tambourin entêtant avant de reprendre la puissance sonore. Ce genre de construction est récurrente sur un disque qui n'hésite pas à présenter plusieurs morceaux qui dépassent les 6 minutes. Tant mieux, Ulrika Spacek ne cherche pas le single taillé pour les radios. Le groupe impose une plongée totale dans son univers en développant une vraie puissance sonore (She's A Cult, There's A Little Passing). Une écoute distraite n'est pas recommandée, au risque de passer à côté de nombreux détails et de se couper d'une ambiance qui y règne du début à la fin. Un coup de cœur comme on les aime.

Pour suivre les news de rock indé, suivez Merseyside sur les réseaux sociaux :