Ulrika Spacek – English Modern Decoration – Râpeux et parfaitement dissonant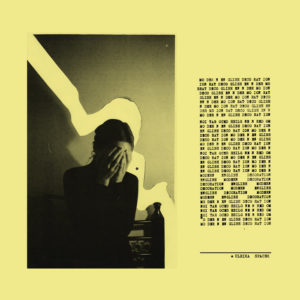 Le rock râpeux et dissonant des anglais d'Ulrika Spacek fait son retour avec un deuxième album moins accessible mais très convaincant. Un groupe qui s'affirme tranquillement comme une référence du genre.
Ulrika Spacek, entre Deerhunter et Sonic Youth
Les anglais livrent déjà un deuxième album, moins d'un an et demi après leur premier opus remarqué. A la croisée des chemins entre Deerhunter (Silvertonic, Full of Men) et Sonic Youth (Ziggy), le groupe régale avec son rock râpeux et dissonant comme on aime. L'album va un peu plus loin dans l'expérience sonore qui en fait indiscutablement l'une des réussites de l'année.
On retrouve l'équilibre noisy teinté de riffs dissonants dont Everything, All The Time est particulièrement révélateur. Le groupe marque aussi un peu d'apaisement avec quelques titres lents (Modern English Decoration). Certains reprocheront une structure très proche entre les morceaux. Certes.

Je trouve que ça crée plutôt une unité qui va parfois plus loin dans l'expérimentation sonore. A l'écoute de l'album dans son intégralité à plusieurs reprises, on prend justement le temps de se plonger dans ces détails sonores qui font de Ulrika Spacek un groupe si caractéristique. Dead Museum en est un bon exemple, tirant le son et la distorsion en longueur. English Modern Decoration est en effet moins accessible que son prédécesseur, n'a pas l'accroche que peut provoquer un Strawberry Glue sur le premier album. Il existe presque un malaise sonore provoqué par les dissonances noisy  (Victorian Acid) que les plus aventureux iront chercher.
Et pourtant, comment ne pas se laisser embarquer par la fluidité d'un Protestant Work Slum, de loin beaucoup plus captivant que de nombreux albums qui sortent en ce moment. Assurément l'un des albums de l'année.
Pour suivre les news de rock indé, suivez Merseyside sur les réseaux sociaux :