The Waggs, jeune groupe versaillais entre les Doors et dEUS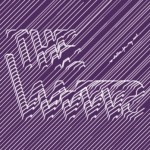 The Waggs est un jeune groupe versaillais qui vient de sortir son premier EP. 4 morceaux très riches d'influences, des Stones à Janis Joplin en passant par Graham Coxon ou dEUS. Evidemment, on adore !
Ces chansons regorgent d'influences du meilleur goût ! Si l'omniprésence du clavier peut rappeler les Doors, le titre éponyme No Shelter For My Soul semble avoir recruté Gaham Coxon de Blur au chant. White Duke et son ambiance dansante rétro fait le meilleur effet. De son côté, le solo et l'atmosphère de Mustang sonnent comme un mélange de Summertime de Janis Joplin et Free Bird de Lynyrd Skynyrd. On en fait peut-être un peu trop, mais il y a clairement quelque chose, une ambiance assez unique qui se dégage de ce morceau. Advertising Man est un morceau plus complexe qu'il n'y paraît, qui rappelle des ambiances que l'on retrouve chez dEUS par exemple.
Globalement c'est bien catchy, assez original et bien produit. A croire que Versailles nous sort encore une belle surprise de son beau château.
L'EP est également disponible sur Deezer, Spotify et iTunes.

Pour suivre les news de rock indé, suivez Merseyside sur Facebook :