The Pains of Being Pure At Heart en concert à Paris
Les américains de The Pains of Being Pure At Heart doivent sortir leur troisième album au printemps. Ils avaient annoncé une tournée aux Etats-Unis, mais voilà que de nouvelles dates font surface en France, dont une à Paris le 9 juin.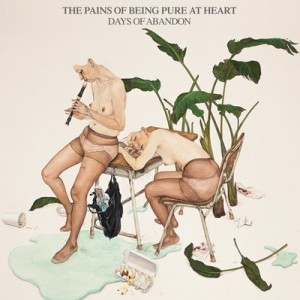 Le nouveau single Simple And Sure est sorti fin février et porte bien son nom ! C'est simple, et c'est une valeur sûre de la pop ! Mais oubliez les ambiances noisy du premier album. Reste à voir ce que Days of Abandon, leur troisième album, aura à nous proposer.
En attendant, vous pouvez écouter le nouveau single et acheter vos places pour les concerts français ci-dessous.

Pour suivre les news de rock indé, suivez Merseyside sur Facebook :