The New Mendicants – Into The Lime
Sur le papier, on ne peut que se réjouir de la collaboration de deux orfèvres pop, à savoir Joe Pernice, des Pernice Brothers, et Norman Blake de Teenage Fanclub. Mais la pop song ultra classique n'a-t-elle pas parfois atteint ses limites ?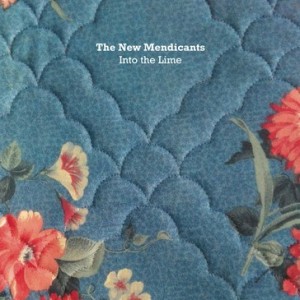 On les a découverts peu de temps avant Noël, avec un single de circonstance A Very Sorry Christmas, morceau d'indie pop gentiment rythmée et très doucettement noisy. Mais l'album n'est pas de cette trempe, déjà vite palotte. Un peu partout, les compositions sont vite fadasses et niaises. Sous leur bonhomie apparente,  des titres comme Cruel Annette, semblent être la caricature d'eux-mêmes. Le titre inaugural Saratosa tend vers le mielleux, répétitif et peu inspiré. « It's free » répété précisément 23 fois non stop pendant 30 secondes en fin de morceau en est un syndrome est assez révélateur.  Shouting Match sauve la mise haut la main en apportant un vrai rythme et une distorsion qu'on prend bien volontiers, idem avec le néanmoins moins réussi Lifelike Hair qui clôt cet album. Mais entre les deux, les Follow You Down ambiance réverb et tambourin et autres Out of the Lime, sorti d'un chant de messe ou de kermesse d'école ne parviendront pas à nous faire rentrer dans cet album qui semble déjà ultra daté. Into The Lime n'est autre qu'un album à l'image de sa pochette : un album de vieux !

Pour suivre les news de rock indé, suivez Merseyside sur Facebook :