Somewhere Underwater – Slowly & Safely – Quand Wild Nothing fait des émules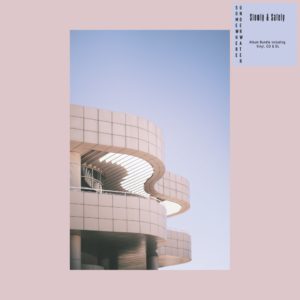 Somewhere Underwater est le projet de Julien Agot, un Français exilé en Allemagne et qui a trouvé des acolytes pour monter ce groupe et livrer un premier album d'indie dream pop très réussi.
Sorti le 18/01/19 – ADP Records
A l'écoute de l'album, les références sont assez limpides : si Wild Nothing m'a semblé omniprésent, j'y ai aussi retrouvé l'électro-pop de Zoot Woman (période premier album) ou du New Order des années 2000. Il y a une évidence certaine, une fluidité dans les mélodies qui ont ce qu'il faut pour accrocher l'oreille. Le single joue parfaitement son rôle, catchy et mélodique, avec ce refrain fédérateur façon Too Young de Phoenix.
It Will Stay nous renvoie en effet à New Order période Get Ready (2001) couplé au son de synthé des Pains of Being Pure At Heart sur Higher Than The Stars.



Les quelques morceaux ou passages en français (avec lesquels j'ai parfois un peu de mal) rappelleront peut-être Daho dont Julien affirme être fan de l'album Pop Satori (1986).

L'une des grandes réussites de cet album est de ne pas tomber dans la « Mac Demarcite aiguë » où les fréquences hautes sont poussées à l'extrême (mai si, tu sais, quand un son donne l'impression de te percer l'oreille !). L'ensemble est très bien équilibré, avec un bon choix des morceaux pour donner du rythme, à commencer par le très bon morceau d'ouverture :
On regrettera toutefois le côté un tout petit peu lisse de l'ensemble. Une petite guitare rythmique à la Johnny Marr sur Silver Coast aurait été parfaite (oui, rien que ça) ou une production globale avec un peu plus de relief, au détriment de la réverb.

Mais qu'importe, tout a été fait maison, la cohérence de l'album et sa qualité globale nous rappellent que les petits défauts font aussi partie de l'authenticité que l'on aime sur un album. Et ceux là sont minimes donc en aucun une raison valable de bouder l'album, sorte de DIIV . Slowly & Safety a un vrai goût de reviens-y, c'est pour ça qu'il a pas mal tourné dans mon casque depuis sa sortie. Je vous encourage chaudement à en faire de même.
Après une tournée en Allemagne, le groupe sera en concert en France en avril, dont le un passage au Supersonic à Paris en avril.
Quelle bière boire en écoutant Slowly & Safety de Somewhere Underwater ?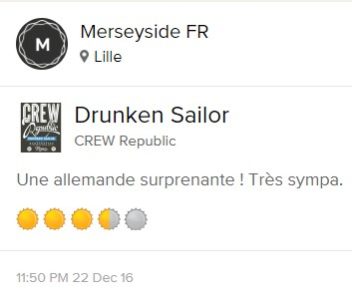 L'Allemagne n'est peut-être pas le premier pays auquel on associe le renouveau que la bière artisanale connaît actuellement. Pourtant, certaines brasseries comme Crew Republic commencent à se faire une bonne place dans le paysage de la craft beer européen. Donc, parce que Somewhere Underwater vient de Bamberg (près de Nuremberg), qu'ils ont une bière qui s'appelle Drunken Sailor, j'ai trouvé que ça irait assez bien avec la nostalgie de l'océan témoignée dans les paroles de Somewhere Underwater. En goût aussi, car on est sur une IPA assez classique, avec de bons arômes fruités suivis d'une bonne amertume avec les différents houblons utilisés.
Liens utiles : Facebook / Instagram / ADP (le label)
Pour suivre les news de rock indé, suivez Merseyside sur les réseaux sociaux :