Rock en Seine 2014 : nouveaux noms et billetterie ouverte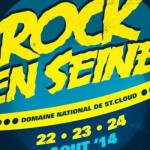 Rock en Seine 2014 aura lieu du 22 au 24 août au Domaine de Saint-Cloud. Arctic Monkeys, Queens of The Stone Age ou The Prodigy sont annoncés comme tête d'affiche. De nouveau noms ont été annoncés ce matin.
Bon, ben voilà, les nouveaux noms sont annoncés… Blondie, Saint Vincent, Cheveu, Thurston Moore… C'est très subjectif, mais pas de quoi sauter au plafond. Voici la programmation complète. Depuis ce matin, la billetterie est ouverte. Ne tardez pas, ça part souvent assez vite !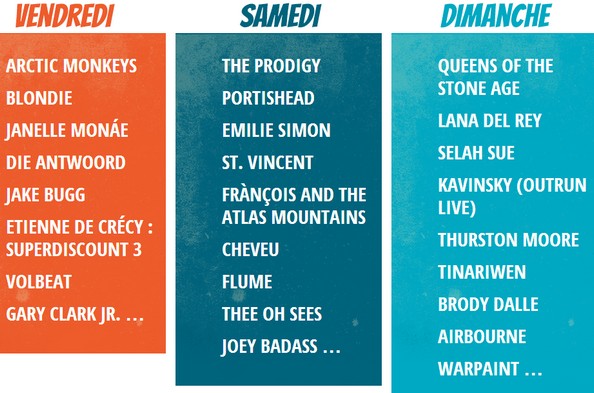 Pour suivre les news de rock indé, suivez Merseyside sur Facebook :