Luke Haines, l'homme du 21ème siècle
Luke Haines, songwriter de talent révélé par The Auteurs au milieu des années 90, a mis en sourdine ses anciens projets Baader-Meinhof et Black Box Recorder. Il revient à la charge en solo avec 21st Century Man à paraître le 2 novembre.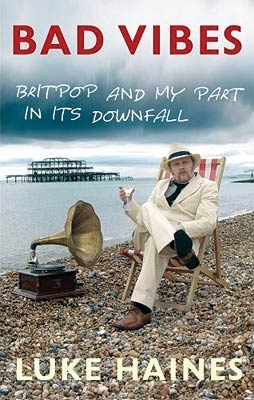 Luke Haines a vieilli mais n'est pas pour autant devenu une langue de bois ! On l'avait déjà constaté dans son autobiographie pamphlétique parue en début d'année « Bad Vibes : Britpop And My Part In Its Downfall » (comprendre « la britpop et mon rôle dans sa chute ») où Haines n'hésite pas à casser du sucre sur le dos de ceux qui le méritent (tout cela étant bien entendu tout à fait subjectif). "Pete Astor est le chanteur des Weather Prophets, un groupe signé sur Creation qui a eu son moment de gloire il y a six mois. Cet ancien journaliste musical est stylé et a des idées sur tout ce qui touche au rock'n'roll. Cela vaut mieux parce qu'il y a une chose qu'il n'a pas : des putains de bonnes chansons". Retrouvez d'autres citations croustillantes sur le blog de Jean-Marie Pottier, auteur du livre « Brit Pulp ».
Pour cette fin 2009, il revient avec un album solo dont une édition limitée contiendra une version  » de luxe » de l'album comprenant un disque bonus de neuf titres sous le nom  Achtung Mutha. Une tournée est également prévue en Grande-Bretagne dans la foulée. Pas de date en France pour le moment.