Jim Noir – Finnish Line – La britpop dure toujours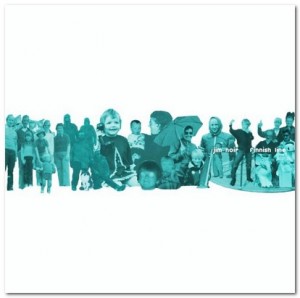 Jim Noir est un artiste anglais peu connu, aussi prolifique que discret, originaire d'une banlieue de Manchester. Cinquième album en même pas 10 ans, dont la plupart enregistrés chez ses parents. Finnish Line oscille entre les Beatles et la britpop, avec un sens certain des mélodies malgré un côté un peu daté.
L'album débute : on jurerait entendre une reprise de Don't Look Back In Anger d'Oasis qui se transforme en Teenage Fanclub. Le décor est planté, il faut compter sur Jim Noir pour maintenir la flamme britpop encore étincelante. Mais il serait surtout réducteur de s'en limiter à cette comparaison certes hâtive mais somme toute parfaitement de circonstance.

A la première écoute de l'album, Finnish Line donne une impression de déjà vu, et surtout d'anachronisme. Pourtant, l'oreille curieuse se laisse attirer par cette galette. Les écoutes suivantes confirment un sens évident de la mélodie, empruntant grassement l'héritage des 60's des albums des Beatles, autant les premiers que la période du White Album ou de Let It Be (frappant sur Make Me Do It Again tellement la voix de Jim Noir semble se confondre avec Paul McCartney !). On retrouve ça et là des touches de psychédélisme naissant (The Boy que l'on aurait pu retrouver dans l'univers de Jacco Gardner), des airs de Girls in Hawaii (Piece of Mind) ou encore des balades à serrer des minettes en jupe 60's colorée (Come and see, Please Remember).
Finalement, Jim Noir est un peu le Jeremy Jay anglais : un artiste talentueux et prolifique, mais qui passe inaperçu. Un peu daté et loin d'être révolutionnaire, cet album n'en est pourtant pas moins plaisant.

Pour suivre les news de rock indé, suivez Merseyside sur Facebook :