Gaz Coombes – Turn The Car Around – Un grand album, riche et mature
Album sorti le 9 janvier 2023
L'ancien leader de Supergrass revient avec un quatrième album solo. Un projet très personnel qui s'affranchit facilement du Supergrass d'antan pour s'affirmer en tant qu'artiste accompli. Une réussite.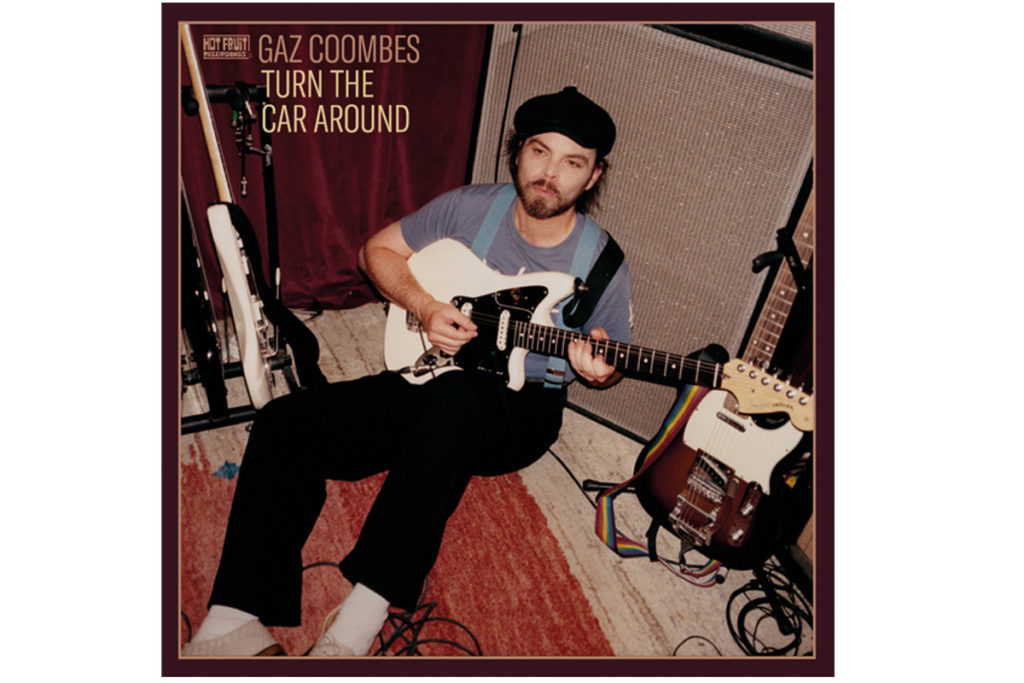 De Supergrass à Gaz Coombes
J'ai suivi crescendo la carrière solo de Gaz Coombes, peut-être encore trop dans Supergrass quand son premier album solo, Here Come the Bombs, est sorti en 2012. J'avais pourtant suivi le projet The Hotrats sorti en 2011, tout juste après la séparation de Supergrass. Un projet avec Danny Goffey, batteur de Supergrass. Puis vint Matador en 2015, un très chouette album à la pochette volontairement bowiesque, avant World's Strongest Man en 2018, clairement un énorme coup de cœur. Entre temps, Supergrass s'est reformé pour une tournée d'adieu. Une tournée qu'appréhendait un peu Gaz Coombes, la peur du réchauffé. Pourtant, Coombes a toujours affirmé ne pas avoir quitté Supergrass pour sa carrière solo. Mais le groupe ne lui convenait plus. 
Gaz Coombes, plus loin dans l'écriture solo
Et même si Supergrass a su évoluer sur le plan musical (il suffit de comparer la fougue de I Should Coco en 1995 et Road to Rouen dix ans plus tard), force est de constater que Gaz Coombes va bien plus loin dans l'écriture en solo.
Turn The Car Around en est la preuve : les morceaux sont plus ambigus, moins évidents à la première écoute, et l'album peut demander un peu de temps avant d'en déceler toutes les subtilités. Les arrangements sont riches, comme en atteste le titre éponyme Turn The Car Around qui lorgne vers une pop plus planantes pouvant évoquer Mercury Rev, ou Not The Only Things qui s'étire sur des arrangements de cordes rondement menés, sans jamais tomber dans le surfait ou l'extravagance gratuite. Le titre inaugural en est aussi un bon exemple. Les rythmes et sonorités sont parfois nouvelles : Feel Loop (Lizard Dream) sonne très Radiohead période Hail To The Thief. L'air de rien, Gaz Coombes signe un album extrêmement riche, modestement foisonnant et qui s'annonce comme le plus abouti de sa carrière déjà très qualitative. Et fin février, ce sera au tour de Danny Goffey de sortir son nouvel album solo.