Gaz Coombes – Matador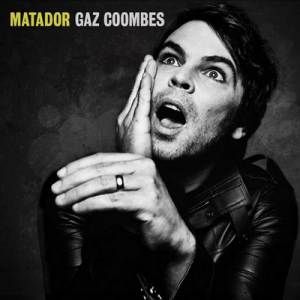 Voilà l'exemple type de l'album solo du leader charismatique qui s'affranchit de son groupe désormais en pause depuis déjà quelques années. Gaz Coombes ne tombe jamais dans la nostalgie britpop d'antan, à l'image de Supergrass qui a toujours su évoluer au fil des années.
De Bowie à Kasabian
Avec sa pochette piquant autant à celle de Hunky Dory que de Heroes de Bowie, Matador revendique un penchant pour les choeurs glam rock sans tomber dans une quelconque parodie (Detroit).  Malgré toutefois la petite réserve sur Needle's Eye qui sonne presque comme du Robbie Williams ! Mais la tendance glam se résume assez bien avec To The Wire : on retrouve le clavier psyché et enluminé de Seven Walls, la batterie et l'ambiance de Radiohead ou l'univers de Breton. Son final à la Kasabian avec les chœurs est une excellente synthèse de cet album.

Radiohead, les cousins d'Oxford
Il est d'ailleurs plusieurs fois question de Radiohead sur cet album. Les cousins d'Oxford période post OK Computer semblent avoir donné des idées à l'ami Gaz (20/20, Oscillate) quand ce dernier ne vire pas vers de folles envolées avec son clavier psychédélique (Seven Walls). On craint le final en eau de boudin avec 2 titres de 2 minutes à eux deux. Si les 30 secondes de Is it On sont en effet anecdotiques, le titre final éponyme révèle quelques subtilités que l'on aurait bien poussé au-delà de sa minute trente.
Globalement, on peut saluer la créativité et la prise de risque qui ne tombe (presque) pas dans le train-train quotidien du couplet/refrain classique sur un album qui, sans sonner comme une pièce maîtresse de 2015, reste une réussite salutaire qui mérite son pesant d'écoutes.

Pour suivre les news de rock indé, suivez Merseyside sur Facebook :