EL VY, collaboration de The National et Ramona Falls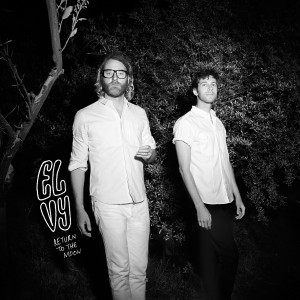 Deux potes respectivement de The National et Ramona Falls se lancent en parallèle de leurs projets initiaux pour un album novateur qui tient (presque) toutes ses promesses !
EL VY, kesako ?
EL VY c'est la réunion de Matt Berninger, leader charismatique des adulés The National, et de Brent Knopf, l'un des fondateurs de Menomena et désormais en solo avec son projet Ramona Falls. Il aura fallu 5 ans aux deux amis pour sortir ce premier album Return To The Moon. A l'initiative, Matt demande à Brent de lui envoyer des compos. Les impératifs liés à leur groupe respectif freinent leurs échanges mais à la fin de la tournée de Trouble Will Find Me, la collaboration prend finalement forme. Le terme « collaboration » est régulièrement employé par les deux protagonistes qui revendiquent ne pas vouloir d'un deuxième groupe.
Chacun son rôle
Les rôles sont clairement attribués, Brent est le compositeur et Matt le parolier. Avec ce dernier au chant, impossible d'écarter l'ombre de The National et les comparaisons qui vont avec. Le très pop et groovy premier titre éponyme de l'album amorce pourtant une prise de distance.
Plus léger que les œuvres de The National, l'album d'EL VY n'en n'est pas moins travaillé avec une production très réussie. Les arrangements sont précis et accordent une place forte à l'usage des synthés et des chœurs. Les textes de Matt, régulièrement inspirés par son adolescence à Cincinnati, sont aussi parfois tragi-comiques comme sur le très « Beckien » I'm the Man to Be où il décrit un homme pathétique obsédé par son pénis !
La mélancolie qui se dégage de la voix de baryton de Matt réussie à se mêler au sens du groove de Brent, comme sur Need a Friend ou Sleeping Light. L'album se révèle épisodiquement plus dark avec l'excellent enchaînement Sad Case/Happiness, Missouri, où les guitares reprennent le lead. Le combo fonctionne plutôt bien mais difficile de se cacher qu'on en attendait plus. Return To The Moon ne propose en effet rien de sensiblement nouveau et original, malgré le fait qu'il reste un bon album pour cette fin d'année. On aurait aimé voir les deux amis prendre davantage de risques en s'émancipant distinctement de leur projet respectif. On peut alors s'interroger sur la légitimité de cette collaboration, si ce n'est la concrétisation d'une belle amitié tout simplement.

Pour suivre les news de rock indé, suivez Merseyside sur Facebook :