Premier album live pour les Dandy Warhols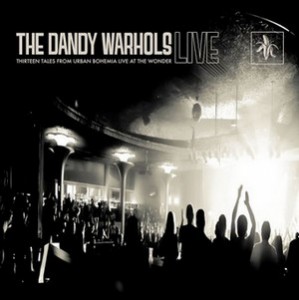 The Dandy Warhols publient leur premier album live en 20 ans de carrière. Pour cela, le groupe a tourné en 2013 pour fêter les 13 ans de son album mythique « Thirteen Tales From Urban Bohemia » sorti en 2000. Histoire de bien faire anniversaire, ce live a été enregistré à Portland, leur ville natale.
Comme beaucoup de groupes le font pour fêter un album, le concert consiste en l'album joué dans son intégralité et dans l'ordre. The Dandy Warhols ne dérogeront pas à la règle, mais ils ont fait les choses bien en donnant ce concert le 13 décembre 2013, 13 ans après la parution de « 13 Tales From Urban Bohemia ». Un disque qui devrait leur porter chance !
Les plus pressés pourront écouter l'album ici directement. La version de Get Off est assez moyenne. Le point d'orgue est évidemment Bohemian Like You. avec des « ooh ooh ooh ooh » pas toujours au top.
Les autres peuvent le commander directement ici pour la modique somme de 10 dollars.

Pour suivre les news de rock indé, suivez Merseyside sur Facebook :
http://www.facebook.com/merseysideband