A gagner : 2×2 places pour Yukon Blonde à la Flèche d'Or le 17 février 2012 [concours terminé]
Merseyside.fr et Dine Alone Records sont heureux de vous inviter au concert de Yukon Blonde le 17 février 2012 à la Flèche d'Or à Paris. Le deal : répondre à une question (très difficile !) et écrire une petite chronique rapide sur le blog ensuite. A vous de jouer !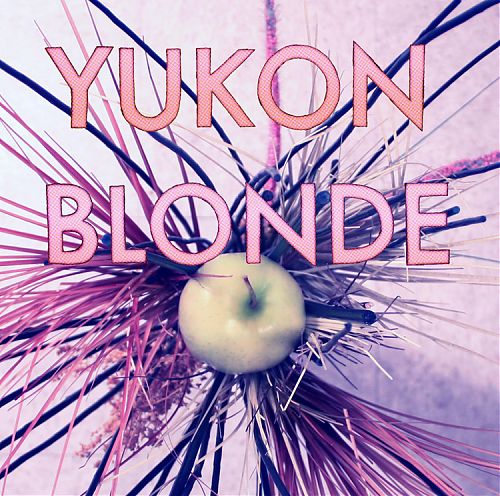 Dine Alone Records est un label canadien qui compte dans son catalogue quelques pépites indé, de nos préférés The Pains of Being Pure At Heart à la révélation Hanni El Khatib en passant par Neon Indian, Tokyo Police Club ou encore Hot Hot Heat.
Le son de Yukon Blonde (appelé Alphababy à ses débuts) s'inscrit dans la lignée de la pop des 60's/70's, laissant une place importante à de belles harmonies et des arrangements finement orchestrés. Stairway, nouveau morceau laisse entrevoir un son plus rock. Le groupe s'est fait sa petite réputation en Amérique du Nord par ses prestations scéniques et si leur recette musicale peut sembler déjà vue, on se laisse pourtant agréablement surprendre.
Si vous souhaitez assister au concert de la Flèche d'Or, il vous suffit de répondre à la question suivante : quel était l'ancien nom de Yukon Blonde ? (un indice ici). Envoyez votre réponse à jeremie@merseyside.fr avant le jeudi 16 février à 16:00.
Premiers arrivés, premiers servis. Les gagnants seront avertis par mail le jeudi 16 février ou le vendredi 17 dans la matinée.
A l'occasion de cette soirée, vous retrouverez également Ludo Pin, la pop ensoleillée de Mehdi Zannad ainsi que le quintette Erevan Trusk. Plus d'infos sur cette page. N'hésitez pas à partager l'info.
Pour suivre les news de rock indé, suivez Merseyside sur Facebook : http://www.facebook.com/merseysideband