Sonic Jesus : 5 albums à gagner (style The Chameleons, The Horrors…) [terminé]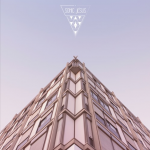 Ambiance dark, grosses guitares, batterie profonde, voix sombre sont des qualificatifs qui collent plutôt bien à l'univers de Sonic Jesus, le projet de l'italien Tiziano Veronese. Fuzzclub et Merseyside vous font gagner 5 albums.
Sonic Jesus n'est pas aussi connu que Sonic Youth ou Jesus & Mary Chain. Pourtant, il y a un peu des deux dans ce groupe italien signé sur le label anglais FuzzClub. Le deuxième album sort le 10 mars, c'est à dire… aujourd'hui, et il est très réussi : un parfait mélange entre The Chameleons, The Horrors, et certains morceaux de The Mighty Lemon Drop. Les amateurs d'Interpol ou Editors se reconnaîtront également.
Au passage, l'italien avait travaillé avec les américains de The Black Angels, combo psyché bien respecté du milieu, ce qui lui a valu une reconnaissance dans différents médias comme The Quietus, ou Clash.
Sonic Jesus : 2 vinyles et 3 CD à gagner
Pour suivre les news de rock indé, suivez Merseyside sur les réseaux sociaux :