The Charlatans – Modern Nature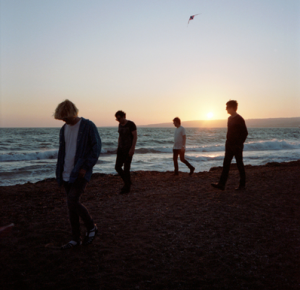 Douzième album studio pour les increvables Charlatans qui n'avaient plus sorti un album depuis 2010 avec le décevant Who We Touch. Force est de constater que le groupe fait preuve d'une capacité évidente à se renouveler pour offrir l'un des meilleurs albums depuis bien des années.
Modern Nature offre de nombreuses ambiances qui rassurent sur la capacité des Charlatans, sinon de se renouveler, d'innover et de ne pas s'enfermer dans un schéma dont plusieurs groupes ont été victimes (au hasard, Oasis ?).
L'album commence par un triste Talking In Tones pourtant d'une grande intensité. : début calme vaguement électro avant de faire sonner les guitares où le son des Charlatans est bien de retour. Cependant, la tristesse contemporaine ressentie en cette introduction n'est pas représentative de ce Modern Nature qui offre bien des morceaux joyeux. Let The Good Time Never Ending est un titre direct allant puiser dans la disco underground des 70's, qui transmet au long de ses 6 minutes une joie de vivre qui fait un bien fou  (I Get the love that you Are sending, Let The Good Time never ending), In The Tall Grass fait revivre le son Madchester propre aux Stone Roses. Là où John Squire s'adonnerait à des fioritures à la guitare, c'est le clavier des Charlatans qui prend le lead. Come Home Baby quant à lui est un titre délicat assez représentatif de l'album, mêlant une rythmique discrètement groovy couplé à un clavier que certains seraient allé sampler dans les années 70, le tout orchestré autour de chœurs soutenant la voix mythique de Tim Burgess. Une grande réussite.

Pourtant, tout n'est pas parfait : en plus du mollasson Keep Enough, de Emilie qui ressemble à une reprise de Hotel California des Eagles, I Need You To Know est un titre aux grosses guitares très noires et à la batterie un peu grossière trouve mal sa place entre deux titres joyeux. On imagine cependant bien les Charlatans terminer leurs concerts avec ce titre au gros son.
Cet album offre malgré tout une homogénéité globale mêlant des tubes directs (le génial Lean In, pour les connaisseurs, c'est un peu le How High de ce Modern Nature) à des innovations groovy portées par un clavier entêtant (So Oh) qui font de ce Modern Nature sans doute le meilleur album des Charlatans depuis Tellin Stories en 1997.

Pour suivre les news de rock indé, suivez Merseyside sur Facebook :