Slow Crush, shoegaze belge un peu pâle…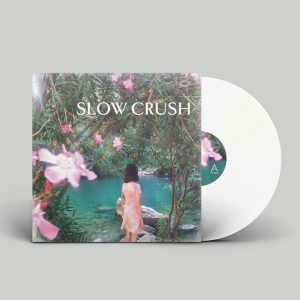 Dans la famille shoegaze, on ne pense pas à la Belgique. Slow Crush vient s'immiscer sur ce marché déjà bien concurrentiel avec un premier EP un peu pâlot… 
Jamais le revival shoegaze n'aura été aussi vivant qu'en 2017. On a vu les poids lourds du genre revenir, avec leur 25 ans de plus. Faut-il encore citer les retours de Ride, My Bloody Valentine, Slowdive, The Jesus and Mary Chain ?  On peut en tous cas aussi assister à l'éclosion de nouveaux groupes. C'est le cas du quatuor belge Slow Crush qui a sorti son premier EP, Ease, le 18 mai dernier.

Composé de 4 titres, celui-ci propose un mélange d'influences assez teintées 90s comme Slowdive (sur Sway), The Sundays (Dizzy) ou My Bloody Valentine (Big Lip, le riff de Dizzy).

Si cela a un côté plaisant, ça révèle aussi un certain manque de style, ce qui est compréhensible pour un premier essai. Je trouve aussi les morceaux un peu longs (ils font tous plus de 5 minutes), il aurait peut-être été préférable qu'ils soient plus courts avec moins de variations tant on a l'impression parfois d'avoir deux morceaux en un. Néanmoins, pour un premier essai, on s'en contente bien volontiers… en attendant la suite.
https://www.facebook.com/slowcrushband/
>>Retrouvez également notre dossier sur le shoegaze.
>Chronique proposée et rédigée par Nicolas Z, follower fidèle de Merseyside. Merci à lui 🙂
Pour suivre les news de rock indé, suivez Merseyside sur les réseaux sociaux :