Playlist rock indé – Avril 2014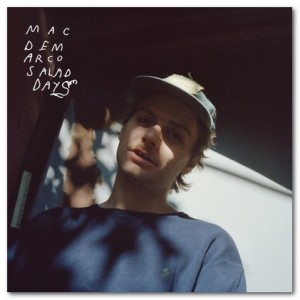 On a du monde dans cette playlist de 25 titres ! Avec de gros calibres comme Kasabian, Damon Albarn ou les Pixies, mais comme d'habitude, on vous a concocté quelques valeurs sûres de l'indie pop. 
Pure tradition indie pop
Pink Mountaintops, Bed Rugs, groupe belge fan d'Oasis et des Stone Roses, Fear Of Men, The Phoenix Foundation, groupe néo-zélandais qui ne déçoit jamais, ici avec un morceau très Pavement, My Sad Captains et sa pop envoûtante, The Crookes et ses intonations façon Morrissey
Rock tatapoum
Cloud Nothings, Thee Oh Sees et son rock psyché qui part dans tous les sens, Pixies qui font du… Pixies, Bob Mould avec un retour tonitruant
Rock garage
Chain And The Gang qui sonne comme The Kills, The Amazing Snakeheads (quel nom tout de même !)
Rock joyeux
Le très décomplexé Mac Demarco, Polock, groupe espagnol plein de soleil, Bosco Delrey, Damon Albarn avec le morceau le plus gai de l'album.
Retour dans les 90's
Deux styles très différents : Ben Watt et son slow comme on a plus entendu depuis des années, et Dust River qui revient sur les traces du grunge, ici en unplugged
Envolées lyriques
Woods, album magnifique et plein de trouvailles, Horse Thief, Dorian Pimpernel et grimoire emprunté à Jacco Gardner, Timber Timbre qui part dans des sonorités dignes de Portishead
Le coin électro
Jaws, gentiment électro pour débuter l'apéro, We have Band et Kasabian, taillés pour les dancefloors !
NB : faites défiler la souris sur la playlist ci-dessous pour voir la suite des morceaux

Pour suivre les news de rock indé, suivez Merseyside sur Facebook :
http://www.facebook.com/merseysideband