Jagwar Ma – Every Now & Then – Danse assurée !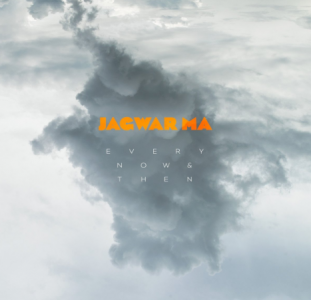 Les Australiens de Jagwar Ma avaient créé la sensation en 2013 avec Howlin, un premier album inventif et hautement inspiré des années Madchester, Stone Roses et Happy Mondays en tête de gondole. Le deuxième opus, moins accessible, surfe sur la même tendance, avec une sonorité plus électro, là où son aîné laissait entrevoir quelques guitares.
L'importance du contexte
Il faut avouer que je ne suis pas rentré directement dans cet album. La première écoute m'a dérouté alors que j'avais accroché avec le single O B 1 qui est assez révélateur de la teneur globale de l'album. Trop électro ? Pas sûr, mais je pense surtout que je n'étais pas dans le bon contexte pour apprécier l'album. Grossière erreur. Puis j'y suis revenu. Un matin de ménage intensif avec un sévère besoin de me booster. Casque vissé à fond sur les oreilles, Si le ménage a été efficace, le déhanchement aussi. Car cet album donne de sévères pulsions que l'on veut pousser en core plus loin en voyant le groupe sur scène. Je garde un souvenir mémorable de leur première partie de Foals à l'Olympia il y a quelques années.
Jagwar Ma = transe dansante
Every Now & Then regorge de machines à danser sur des titres qui peuvent sembler parfois un peu longs (pas mal dépassent les 5 minutes), mais qui prouvent leur capacité à monter en puissance pour nous guider jusqu'à la transe dansante. Les sept minutes de Give Me A Reason, qui commence à cheval entre les Happy Mondays et Primal Scream, nous plongent dans ce qui ressemble déjà à un remix taillé pour les dancefloors. Comment ne pas penser Fools Gold des Stone Roses sur ces rythmes qui s'étirent ? Les « and left, and right » donnent envie de mixer avec Hey Boy, Hey Girl des Chemical Brothers. Les titres phares que sont Ordinary ou O B 1 fonctionnent à merveille dans leur rôle de « entertainers ». Say What You Feel et son beat oppressant suit parfaitement cette tendance.
Quelques faiblesses malgré tout
L'album n'est pas sans quelques faiblesses, jugement parfaitement subjectif, je vous l'accorde. J'ai en effet plus de mal avec des titres lents comme Batter Up ou le synthé dégueu de Loose Ends. Sans parler de l'énorme faute de goût sur le Colours of Paradise de clôture qui sonne comme un titre racoleur FM aux sonorités dégueulasses.
Cela ne suffira pas à délaisser cet album ultra jouissif, qui mérite malgré tout des dizaines d'écoutes. Et surtout de le vivre sur scène, Jagwar Ma étant réputé pour la qualité de ses prestations. Ca tombe bien, les voilà au Festival des Inrocks !
Pour suivre les news de rock indé, suivez Merseyside sur les réseaux sociaux :