Hilldale, indie pop piquante de Dijon !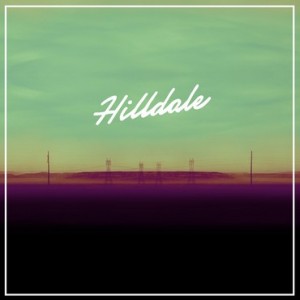 Hilldale est un jeune groupe de Dijon qui défend fièrement les couleurs de l'indie pop anglo-saxone sur les traces de la compil C86. Le digne héritage des Vaselines et autres Pastels nous livre un EP très réjouissant. Ecoute et interview.
Comment a débuté le groupe ? Qu'est ce qui vous a motivé (vos influences etc..) ?
Deux des membres du groupe vivent en colocation, dans un appartement submergé de guitares, il n'a donc pas fallu longtemps pour que l'idée d'un groupe émerge dans nos têtes. Les influences sont diverses mais les groupes indie pop récent tel que Real Estate, Beach Fossils, The Pains Of Being Pure At Heart, etc… nous ont motivé. A une échelle plus locale, beaucoup de nos amis ont également un groupe ou évoluent dans un milieu artistique, ce qui nous a permis de nous lancer plus facilement.
Est-ce que votre nom est un hommage à la chanson de Love Maybe the People Would Be the Times or Between Clark and Hilldale ? 
Bien que ce disque nous ai toujours plu, on s'est rendu compte assez récemment de cette similitude, un véritable acte manqué en somme. Le clin d'œil est beaucoup plus geek, puisque c'est une référence à cette banlieue merdique dans Retour vers le Futur 2 !
En écoutant votre EP, on a senti une grosse influence twee-pop, compil C86. Vous partagez ou c'est une étiquette qu'on vous colle trop souvent ?
A vrai dire, c'est la première fois que l'on nous colle cette étiquette, mais la comparaison est flatteuse bien que ça ne soit pas une de nos inspirations principales lors de l'écriture des morceaux.
Quels sont vos projets après votre EP ?
Faire un maximum de dates et une tournée dans les prochains mois, et rapidement enregistrer les nouveaux morceaux que nous avons sous le coude.
Si vous pouviez tourner avec le groupe de vos rêves, ce serait qui ?
On aimerait bien faire une tournée des stades avec Bon Jovi et Def Leppard !
Ah ah bien vu ! Tenez-nous au courant alors ! Recentrons-nous sur le côté indé. Comment percevez-vous la musique indé en France actuellement, surtout pour les petits groupes ? Comment arrivez-vous à vous promouvoir ?
C'est un petit peu tôt pour répondre, on découvre un peu ce circuit là. Sur le plan local, c'est plutôt cool car on a l'impression que le mot se passe assez bien. En ce qui concerne le plan national, on compte surtout sur un bouche à oreille favorable et une entraide qui caractérise le circuit indépendant.
Y a-t-il une scène indé à Dijon (le festival Novosonic notamment) ? Avez-vous l'impression que tout est concentré à Paris ?
Il existe une scène à Dijon, quelques groupes et structures se motivent, et permettent de faire vivre le truc. Nos copains de Sabotage (association pour la promotion des musiques actuelles indépendantes), The George Kaplan Conspiracy, Jaromil, nous ont déjà bien aidés pour l'EP et les quelques dates que nous avons faites.
Et plus largement, sans parler uniquement de Dijon, on n'a pas l'impression que Paris est au centre de tout ces derniers temps, puisqu'on voit régulièrement émerger des groupes d'un peu partout Bordeaux, Clermont, Lyon…
(NDLR : on confirme, avec Be Quiet à Bordeaux par exemple, ou Animali à Lyon)
Quels sont les groupes actuels qui vous plaisent ?
Future Islands, Beach Fossils, The war on drugs, Mac Demarco, Hibou,
Un album de 2014 qui vous a vraiment plu ? Et vos attentes d'albums à venir ?
Warpaint – Warpaint, Future Islands – Singles, The Pains of Being Pure at Heart – Days of Abandon, Fear of Men – Loom.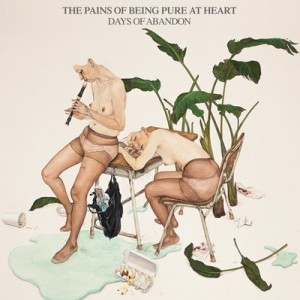 On est assez impatient d'écouter le premier album de Real Lies, le prochain DIIV et le nouveau Caribou, dont on a pu entendre des extraits complètement fous en live à la Route du Rock.
Le meilleur concert auquel vous avez assisté ?
Julien : Future Islands et Phoenix m'ont bien scotché cette année mais Pavement+The national au Zénith en 2008 resteront pour ma part un de mes meilleurs souvenirs.
Charlie : Beach Fossils était très cool.
Luckicroute : Cette année j'ai beaucoup aimé les live de Real Lies, Fuck Buttons et Kaaris.
Souhaitez-vous faire la promo d'un petit groupe au passage ? 
Ouais on voudrait tirer un coup de chapeau à un groupe de Dijon, The Georges Kaplan Conspiracy, qui viennent de sortir leur dernier single « Meeting Place » qu'on vous encourage à aller écouter sur les internets.
Liens utiles Hilldale
https://soundcloud.com/hilldale-1
https://www.facebook.com/HilldaleMusic?fref=ts

Pour suivre les news de rock indé, suivez Merseyside sur Facebook :