Johnny Marr – Playland – Artillerie lourde pour une surrenchère de mauvais goût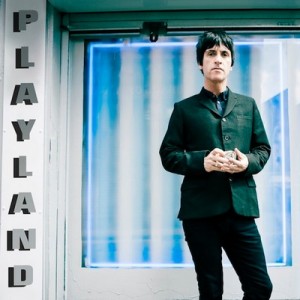 L'ancien guitariste des Smiths est de retour avec un deuxième album en deux ans. Peu inspiré et noyé dans une production encore plus lourde, le mancunien aurait mieux fait de mieux travailler son retour.
Evidemment, cet album est l'une des grosses attentes de l'automne. Playland tombera-t-il dans le même piège que The Messenger, le premier album paru l'année dernière ? La réponse est oui ! Playland balance d'entrée l'impression d'une artillerie lourde à la production, conférant à cet album une impression de surrenchère permanente au long des onze morceaux. Telle une pâle copie d'un mauvais New Order, l'ami Johnny a taillé ses musiciens en mode bûcheron, comme sait le faire son ancien acolyte Morrissey. Il ressort alors de Playland un album ultra formaté, aseptisé et sans aucune âme, à l'exception de This Tension. A l'instar des titres qui le composent, Marr semble vouloir faire du Easy Money, a beau se prendre pour un Little King, on ne tombera pas dans The Trap. Next.

Pour suivre les news de rock indé, suivez Merseyside sur Facebook :