Quand les Fountains of Wayne pompent malgré eux les Flamingoes…
Attention, c'est un billet d'initiés ! Drôle de coïncidence de découvrir aujourd'hui par hasard que la photo du premier album des Fountains of Wayne est en fait la même que le premier album des Flamingoes, un groupe power-pop anglais (presque) complètement inconnu.
Flamingoes, Plastic Jewels
Vous ne connaissez pas les Flamingoes ? C'est normal… C'est un tout petit groupe formé à Londres par deux jumeaux courant 1993, qui n'a pas duré longtemps et qui est vite tombé dans l'oubli. Pour tout vous dire, à leur heure de gloire, ils faisaient la première partie d'Echobelly ! Ca donne une idée de la notoriété…
Leur premier album, Plastic Jewels, sort en février 1995, en pleine période britpop où les groupes se forment (et se séparent) à gogo en Angleterre. Rien de très neuf, mais l'album est efficace, plaisant et plutôt bien accueilli par la critique.
The Flamingoes – Disappointed
Fountains of Wayne
Plus connu, ce quatuor américain formé émerge également au milieu des années 90 autour des deux songwriters Adam Schlesinger et Chris Collingwood après avoir sévi dans diverses formations (dont Ivy, aux côtés de la française Dominique Durand). Le groupe se fait remarquer par les très power pop Sink To The Bottom et Radiation Vibe qui figurent sur leur premier album éponyme sorti en 1996.

Deux groupes, une seule pochette !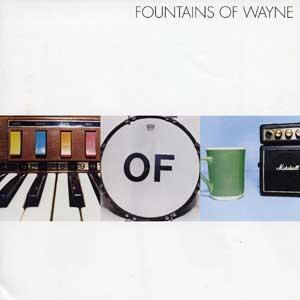 Le premier album des Fountains of Wayne n'a pas eu la même pochette aux Etats-Unis qu'en Europe. Vous la connaissez sans doute comme celle affichée à gauche.
Seulement la version américaine ressemble étrangement à la pochette de Plastic Jewels des Flamingoes. Jugez plutôt :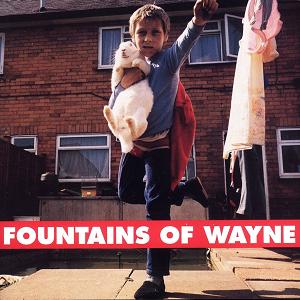 Cette photo a été prise par le photographe Nick Walpington qui a d'abord donné les droits exclusifs aux Flamingoes mais le porte-parole d'Atlantic (label sur lequel sont signés les Fountains of Wayne) affirme que Walpington leur avait donné les droits exclusifs. Le seul problème, c'est que les Flamingoes avaient eux-aussi les droits exclusifs ! Au final, Walpington a fini par déclarer : « Si les deux groupes ont choisi cette photo chacun de leurs côtés, ça prouve juste à mon avis qu'ils ont bon goût !«