Blur – The Magic Whip – A peine sorti, déjà incontournable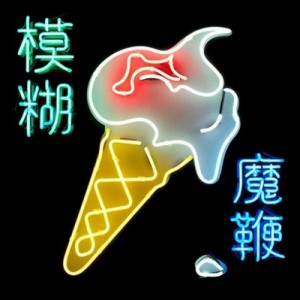 Douze ans d'attente d'un album que plus personne n'espérait. Et pourtant, le quartet Blur revient en grande forme avec un album déjà majeur dans la discographie du groupe et de tout amateur de rock anglais. Incontournable.
Rien à jeter !
Faut-il vraiment parler d'une reformation tant le quartet anglais s'inscrit dans la continuité de ce qu'il a toujours fait : l'innovation. The Magic Whip répond aux standards de qualité auxquels le groupe nous a toujours habitués. Pas un album de la discographie de Blur n'est a jeter. Pas même un dont le groupe pourrait avoir un peu honte avec du recul. Non, pas de ça chez Blur. Pourquoi The Magic Whip viendrait-il faire ombre au tableau, a fortiori après les expériences diverses de chacun ? Faut-il rappeler les nombreux projets de Damon Albarn depuis Think Tank en 2003 ? Gorillaz, The Good, The Bad And The Queen, Mali Music, l'album solo Everyday Robots… Nul doute que Damon Albarn est l'un des musiciens les plus talentueux de sa génération.
Graham Coxon, quant à lui, est resté plus fidèle à ses riffs de guitare au long de son excellente carrière solo. Alex James avait laissé la basse en peu en stand by pour faire du fromage (si, si !) pendant que Dave Rowntree reprenait sa carrière d'avocat ! Fort de ces expériences, on n'imaginait pas un retour de Blur il y a encore quelques mois, encore moins un retour raté. Encore moins raté avec Stephen Street, le cinquième homme, à la production.
Un album majeur
The Magic Whip ressemble à Blur en tous points. Certains morceaux directs comme Lonesome Street ou I Broadcast s'affichent clairement comme un retour aux sources de la britpop d'antan pour le plus grand plaisir de notre nostalgie 90's jamais vraiment enfouie.

Pour autant le quartet (dont la formation n'a pas bougé en 25 ans !) reste également fidèle à son ADN en venant puiser dans les expérimentations des uns et des autres. La torpeur de Mirrorball, la douceur de New World Towers, les bruitages de Ice Cream Man confèrent aux titres de The Magic Whip une sorte de petite complexité indirecte qui incite l'auditeur à réécouter les détails.
Thought I Was A Spaceman s'affiche comme une pierre angulaire de l'album avec ses claviers électro que l'on retrouve discrètement sur My Terracota Heart, titre qui raconte les relations entre Damon et Graham. Ghost Ship serait parfait pour l'apéro en terrasse avec Erlend Oye. La richesse de ces compositions, à l'image de l'intensité de Pyonyang, fait passer la balade familiale un peu simple Ong Ong pour un titre anecdotique qui aurait pu finir sur une face B de I'm From Barcelona.
Finalement, comme depuis longtemps avec Blur, il n'est plus question de britpop. Même si les médias se réjouissent de célébrer la sortie si rapprochée de ce nouveau Blur avec le deuxième album de Noel Gallagher. Et de spéculer sur une potentielle reformation d'Oasis qui, malgré l'engouement qu'elle susciterait sur ces pages, ne raviverait qu'une obsolète nostalgie. A l'inverse, Blur lit l'avenir.

Pour suivre les news de rock indé, suivez Merseyside sur Facebook :