Aliocha – Le crooner entre Bob Dylan et John Lennon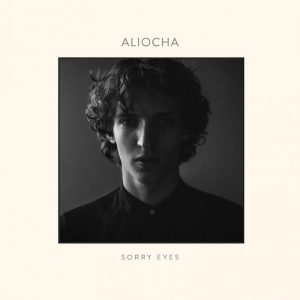 Aliocha, encore un crooner américain qui joue du piano et de la guitare ? Oui un peu, mais ça n'empêche pas d'être séduit. Ce premier EP est une touche de délicatesse qui fait du bien.
Je ne sais plus trop comment je suis tombé sur ce bonhomme. Sans doute au fil de mes recherches incessantes. Pourtant le nom n'est pas vendeur. On dirait une artiste Disney pour des gamines de 7 ans, genre « Aliocha chante la Reine des Neiges ». Bref, on est loin de tout ça, évidemment.
L'EP commence par Sorry Eyes, un titre à la batterie lourde, appuyée par une basse insistante sur lesquelles viennent se greffer la guitare, la voix profonde qui traduit une vraie présence et, très important, ce tambourin bien dosé qui apporte la petite touche de différence. Et là, je me laisse totalement embarquer. C'est rythmé, catchy comme il faut et franchement addictif.
Si le titre suivant suit cette tendance, L'EP, très réussi, s'inscrit pourtant dans une autre ambiance et des rythmes moins marqués. Le reste est en effet plus discret, plus acoustique. Peut-être plus crooner. Ou songwriter dira-t-on. On pense évidemment à Bob Dylan sur Flash In The Pan, on se réjouit de l'intensité de Into The Wild, totalement acoustique mais qui révèle une vraie dynamique, une profondeur dans la voix. Le final Let Me Laugh ravive une fois de plus la touche Dylan (les accords du début sont les mêmes que Like A Rolling Stone) sur un piano solo qu'aurait pu occuper un John Lennnon, ou, plus récemment, l'ami Tobias Jesso Jr.