A gagner : 2×2 places pour Fools Ferguson (new wave/shoegaze) au Biplan (Lille) le 16/12/2016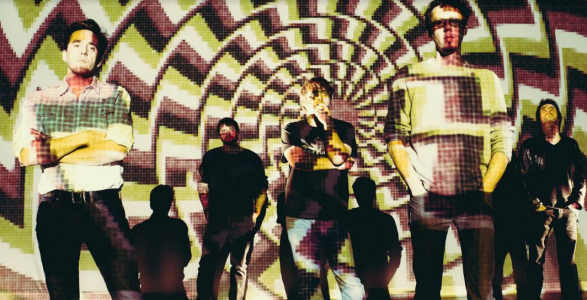 Fools Ferguson est un groupe bien connu des nordistes fans de rock indé. Enfin presque. En tous cas ils devraient, car leur rock mêlant autant les Smiths des années 80 et le shoegaze des 90's (pléonasmes !) a vraiment tout pour séduire. Merseyside vous offre 2×2 places pour le concert du 16 décembre au Biplan.
Pour être plus précis, voilà comment le groupe se présente : sur des textes mélangeant science-fiction et romantisme, ce premier LP souffle un ouragan de sereine mélancolie emportant aveuglément The Cure, les shoegazers, le son C86, The Cocteau Twins, les guitares rugissantes façon britpop, les arpèges en cascade « à la » The Smiths.
Le premier album est prévu pour janvier 2017, mais les quelques traces laissées par leur premier EP sont franchement réjouissantes.

Un gros travail sur le son a également été réalisé depuis ce premier EP, et le teaser de l'album à venir promet le meilleur :

Fools Ferguson partagera l'affiche avec deux autres groupes à suivre : les Belges de The Scrap Dealers et les parisiens Venice Bliss.


A lire également, l'interview
Interview très intéressante de David, leader de Fools Ferguson, qui se livre sur la conception du premier album. Vous voulez savoir comment Fools Ferguson a rencontré Mark Gardener de Ride pour la production de l'album ? C'est ici.
Fools Ferguson, 2×2 places à gagner
Pour suivre les news de rock indé, suivez Merseyside sur les réseaux sociaux :