A gagner : 2×1 places pour The Horrors au Trabendo (Paris) le 8 novembre 2017 [terminé]
2017 marque le grand retour de The Horrors. Et chaque album semble enfoncer un peu plus le clou, The Horrors s'affirmant comme un groupe incontournable de la scène britannique. Miala Productions et Merseyside vous offrent 2 places pour le concert parisien.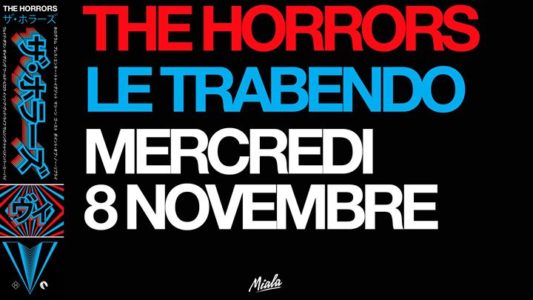 Cette année, les français sont plutôt bien lotis avec 4 dates, dont Paris et Lille (en plus de leur passage cet été à Paris). Ce Trabendo 2017 s'annonce particulièrement chaud et le groupe, à l'instar de ses albums, se perfectionne pour livrer des sets particulièrement énergiques. La puissance sonore se ressent en studio…
Mais aussi en live :

Un concert incontournable !
Pour suivre les news de rock indé, suivez Merseyside sur les réseaux sociaux :